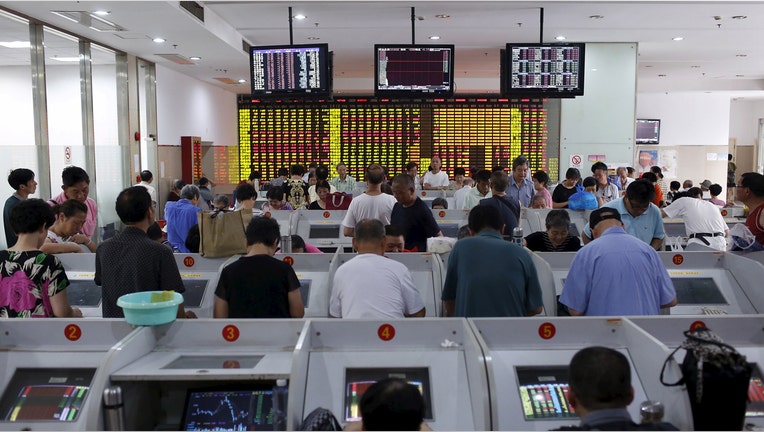 China stock ended little changed on Friday as investors wrestled with mixed economic reports ahead of third-quarter GDP data next week that will shed more light on the health of the economy.
Trade data on Thursday showed exports fell more than expected in September while imports unexpectedly shrank, raising doubts about whether recent stabilization in the economy may be short-lived.
Inflation data on Friday, however, showed producer and consumer prices had picked up. Producer prices in particular rose for the first time in nearly five years, which could result in higher profits and give companies more room to service massive debts.
The blue-chip CSI300 index rose 0.1 percent, to 3,305.85, while the Shanghai Composite Index also gained 0.1 percent to 3,063.81 points.
For the week, the CSI300 was up 1.6, while the SSEC gained 2 pct, its best weekly performance in two months.
Chinese shares have been buoyed by government plans to reduce a mountain of corporate debt, which could see more mergers and restructurings.
But gains have been pared by concerns that fresh curbs on property speculation could hit developers and throw house prices into a correction that could ripple through the economy.
Shares in listed subsidiaries of Sinochem Group and ChemChina rose sharply after Reuters reported that the two firms are in discussions about a possible merger.
(Reporting by the Shanghai Newsroom; Editing by Kim Coghill)