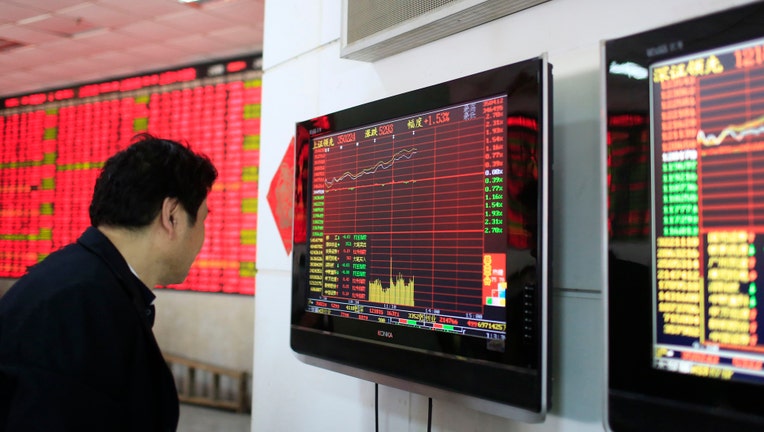 China's main stock indexes snapped a three-session winning streak to end lower on Thursday, as expectations of new asset management rules and property taxes weighed on the market.
The blue-chip CSI300 index fell 0.5 percent, to 3,473.32 points, while the Shanghai Composite Index lost 0.3 percent to 3,251.38 points.
China's central bank and other financial regulatory bodies are creating a universal framework for the oversight of the asset management industry, Chen Wenhui, the vice chairman of the country's insurance regulator, told a news conference.
Reuters reported late on Wednesday that China's financial regulators had circulated a draft framework of new rules for the country's booming asset management industry.
"The policy mainly weighs on investor sentiment since most of the capital doesn't flow into the stock market," Cao Xuefeng, head of research at Huaxi Securities in Chengdu.
Investors also pulled out from real estate stocks and construction-related sectors, with cement makers leading the decline, after news the government was undertaking preparatory work for a wider property tax.
Real estate shares shed 0.7 percent.
"Optimism toward the housing market was hurt as many of us are concerned that tax would lift home prices and contain new construction," Cao said.
Sectors fell across the board, led by consumer and energy plays. Gains were only seen in healthcare stocks.
Cement maker Henan Tongli plunged by its 10 percent daily trade limit to a 3-week low, while Shanghai Bailian slumped 7.24 percent, posting its worst day in nearly one year, as data showed institutional investors took profits after a strong rally.
(Reporting by Luoyan Liu and John Ruwitch; Editing by Jacqueline Wong)