China Shares Fall on Domestic Liquidity Concerns, Trump Doubts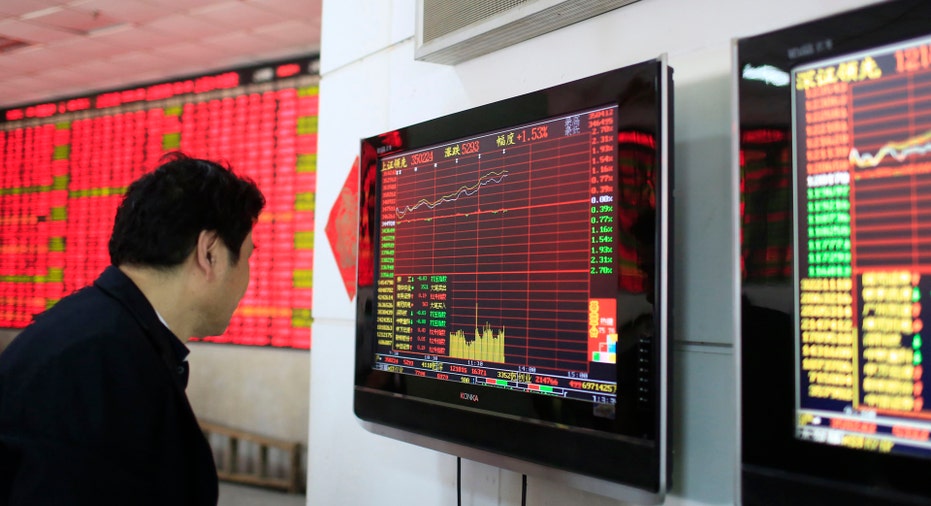 China stocks fell on Wednesday due to worries over tightening liquidity in the domestic banking system, and uncertainty over whether U.S. President Donald Trump will be able to get his economic policies approved in a timely fashion.
The blue-chip CSI300 index fell 0.5 percent, to 3,450.05 points, while the Shanghai Composite Index lost 0.5 percent to 3,245.22 points.
"Investors are taking a review of the global economic recovery, as Trump fails to put forward specific figures on his tax cut policies and infrastructure plans," said Linus Yip, strategist at First Shanghai Securities Ltd.
On Tuesday, both the S&P 500 and the Dow Jones Industrial Average booked their biggest one-day slide since before Trump's election victory in November on concerns over his capability to deliver promised corporate tax cuts.
Investors were also concerned about tightening liquidity in the banking system as the end of the quarter nears, according to Zhang Qi, an analyst at Haitong Securities.
Short-term interest rates in China surged on Tuesday as cash conditions tightened on worries the central bank's quarterly risk assessment at the end of this month would restrict lending in the interbank market.
Main sectors fell across the board, led by banks and property stocks, as a central bank survey found that 52.2 percent of urban households believed housing prices were "unacceptably high" in the first quarter.
That reinforced expectations authorities will be more aggressive to cool a red-hot property market, even at the risk of dampening economic growth..
Bucking the broad trend, stocks related to the "One Belt, One Road" infrastructure initiative continued to outperform, led by heavyweight infrastructure shares, as they were seen benefiting from the initiative.
(Reporting by Luoyan Liu and John Ruwitch; Editing by Randy Fabi)