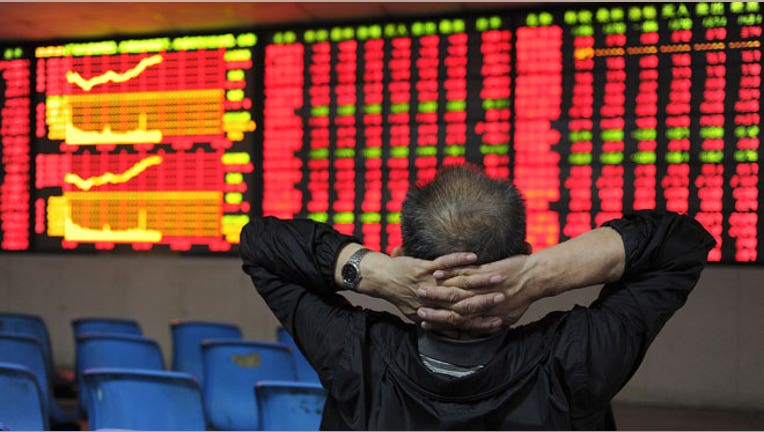 China stocks fell the most in three weeks on Monday, with sentiment soured by a late-afternoon tumble in Shanghai's U.S. dollar-denominated B shares as the yuan continued to weaken.
The blue-chip CSI300 index fell 0.8 percent to 3,277.88, while the Shanghai Composite Index lost 0.7 percent to 3,041.17 points.
The indexes ended the morning session roughly flat, but began sliding in the afternoon as Shanghai's B-share index tumbled over 6 percent.
The B-share sell-off comes amid increasing worries about yuan's value, which touched a fresh, six-year low against the greenback on Monday.
B-shares are dollar-denominated shares in Chinese companies, and thus vulnerable to further yuan depreciation.
Otherwise, investors are focused on a slew of economic data to be released this week, including GDP, money supply, loan growth, urban investment, industrial output and retail sales.
Supported by higher government spending and a housing boom, China's economy likely grew 6.7 percent in the third quarter from a year earlier, the same pace as in the previous quarter, according to a Reuters poll of economists on GDP data to be released on Wednesday.
All main sectors fell, with real estate shares leading the decline.
(Reporting by the Shanghai Newsroom; Editing by Kim Coghill)