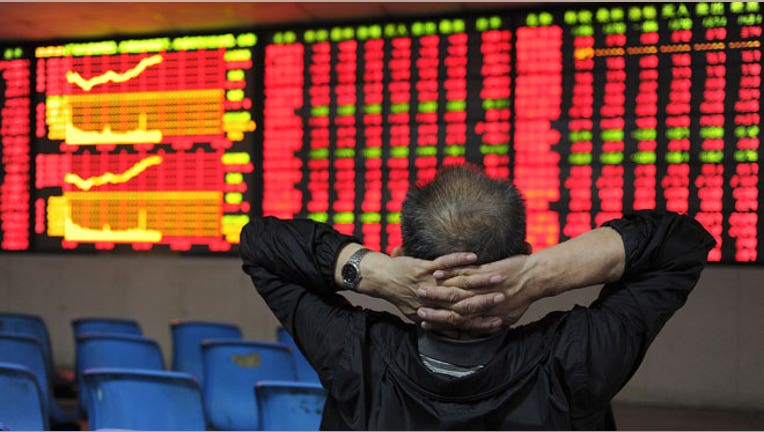 China stock fell on Thursday, buyers retreated on speculation of a possible U.S. interest rate hike later this month and concerns liquidity could tighten as Beijing's steps up its fight against leverage.
The blue-chip CSI300 index fell 0.7 percent, to 3,435.10 points, while the Shanghai Composite Index lost 0.5 percent to 3,230.03 points.
CSI300, the blue-chip index, has climbed around 20 percent over the past year on signs of economic recovery, supported by Beijing's fiscal stimulus and efforts to shut down "zombie" companies.
But the rally has tapered off in over the last few months, suggesting further gains could be limited.
"The recent rangebound trading pattern reflects surging market divergence over the market's direction," said Yang Hai, strategist at Haiyuan Securities.
If the U.S. raises rates again this month, it could trigger fresh capital outflows and hurt domestic liquidity, which is already under pressure from Beijing's "deleveraging" campaign, Yang said.
Indeed, Guo Shuqing, China's newly-appointed banking regulator said on Thursday that risk prevention in the sector will be a more prominent policy focus in 2017, signaling tougher crackdown in areas such as shadow banking.
Most sectors fell, led by infrastructure and real estate stocks, after a poll showed China's house price growth will slow significantly on continuing government curbs and tighter credit conditions this year.
Shares in S.F. Holding, an industry-leading express delivery company founded by billionaire entrepreneur Wang Wei, snapped its seven-session winning streak to end 3 percent lower, while Leshi Internet Information slid 4.2 percent to close at a near 1-1/2-year low.
(Reporting by Luoyan Liu and John Ruwitch)