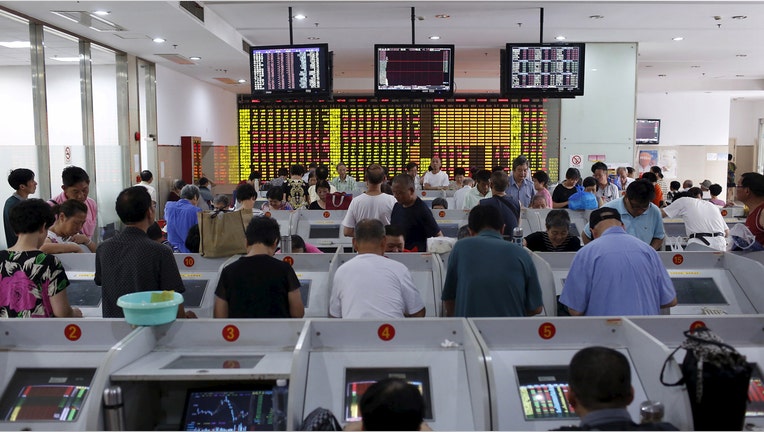 China stocks fell on Friday and saw a streak of weekly gains end at three as investors awaited an annual parliament meeting that's likely to send more signals of painful reform than market-friendly stimulus.
The blue-chip CSI300 index fell 0.2 percent, to 3,427.86 points, while the Shanghai Composite Index lost 0.4 percent to 3,218.31 points.
For the week, CSI300 was down 1.3 percent, while SSEC contracted 1.1 percent.
For the CSI300, the weekly loss was the biggest since mid-December, showing the market's blue chip-led rally is losing steam.
Blue-chips have outperformed small-caps on the back of economic recovery, as well as hopes that more fiscal stimulus will be unveiled at the meeting of China's National People's Congress (NPC) that starts on Sunday.
However, evidence is building that China's leaders are expected to telegraph their willingness at NPC to let reforms overtake policy stimulus as their priority, due to concerns about financial instability.
On Friday, the stock market was not helped by a private survey showing activity in China's services sector expanded at the slowest pace in four months in February.
"Investor worries are fermenting, and at this juncture, signs of weakness in one sector would immediately worsen sentiment of the whole market," Hothot-based Hengtai Securities said in a strategy report.
Main sectors fell across the board, led by material and energy shares.
Leshi Internet Information, a component of the CSI300 and the ChiNext start-up index, tumbled as much as 8.1 percent to hit a more than 17-month low, posting its worst week since Sept. 4, 2015.
(Reporting by Luoyan Liu and John Ruwitch; Editing by Richard Borsuk)