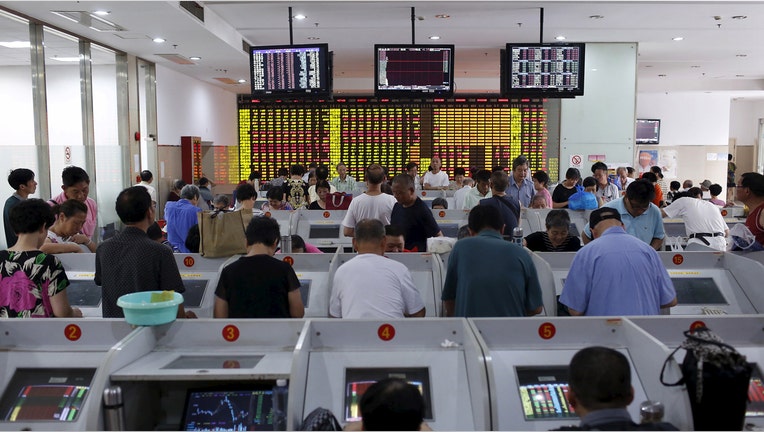 China stocks ended flat on Friday, as initial excitement toward the country's annual parliamentary meeting petered out and investors turned cautious ahead of a likely U.S. rate hike next week.
The blue-chip CSI300 index was unchanged at 3,427.89, while the Shanghai Composite Index was down just 0.1 percent at 3,212.76 points.
Main share indexes closed near where they were at the start of the week, with the CSI300 index flat while the Shanghai Composite Index was down 0.2 percent.
The meeting of the National People's Congress (NPC) has so far failed to deliver policies that exceed market expectations, analysts said, prodding some investors to reduce their holdings.
China's central bank governor told a news conference on Friday that making monetary policy neutral would help China's supply-side reforms, reinforcing expectations that liquidity would be relatively tight.
Qian Qimin, analyst at SWS Research, warned that further correction ahead was likely in the absence of good news, adding that from a technical point of view, the SSEC was already in a downward trend.
Sector performance was mixed on Friday.
Consumer and material stocks rebounded but infrastructure and energy shares sagged.
(Reporting by Luoyan Liu and John Ruwitch; Editing by Jacqueline Wong)