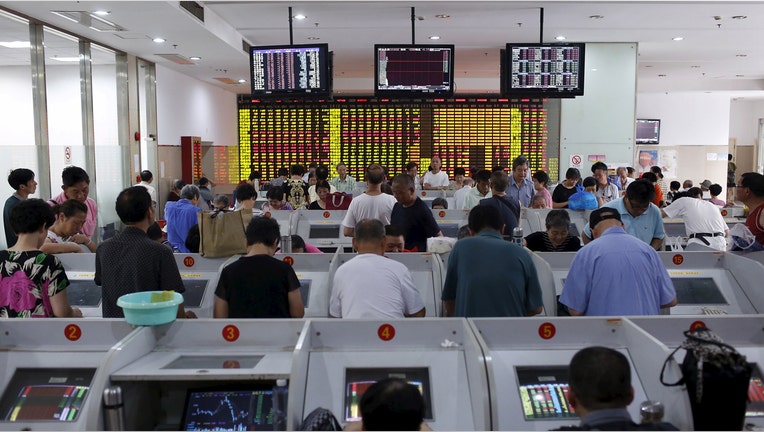 China stocks barely moved on Tuesday, consolidating recent gains thanks to continued demand for raw material shares, while infrastructure and transportation firms took a breather.
The blue-chip CSI300 index was flat at 3,367.45, while the Shanghai Composite Index gained 0.1 pct to 3,131.94 points.
Investors remained wary over further yuan depreciation as the Chinese currency touched a fresh six-year low against the U.S. dollar in early trade on Tuesday. It drifted back into positive territory after China's deputy central bank governor Yi Gang said the exchange rate would remain broadly stable.
However, there were no signs the yuan deprecation worries were affecting China's equity, bond and commodities markets, China Investment Securities analysts wrote in a research note.
Sectoral performance was mixed. Infrastructure and transportation stocks lost the most as investors took profits, while material and consumer staples advanced.
Coal miners gained on the back of higher coal prices as government efforts to reduce capacity led to supply shortages in some areas.
China's state planner has called another last-minute meeting to discuss with more than 20 coal mines more steps to boost supplies to electric utilities and tame a rally in thermal coal prices, according to two sources and local media.
(Reporting by the Shanghai Newsroom; Editing by Jacqueline Wong)