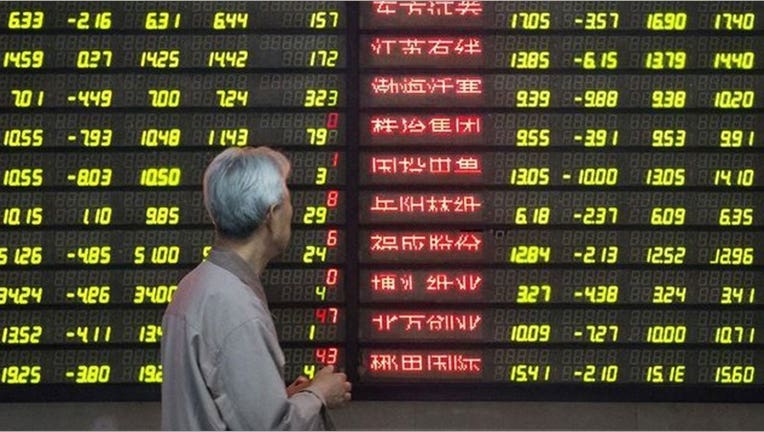 China stocks fell on Friday after August inflation data provided few if any incentives for authorities to ease monetary policy, and that kept many investors on the sidelines.
The CSI300 index of the largest listed companies in Shanghai and Shenzhen fell 0.6 percent to 3,318.04 points.
The Shanghai Composite Index also was down 0.6 percent at 3,078.85 points.
For the week, the CSI300 index gained 0.1 percent while the SSEC edged up 0.4 percent.
China's consumer price inflation slowed to its weakest pace in almost a year in August, pulled down by abating food costs, although an encouraging moderation in producer price deflation added to growing evidence of a steadying economy.
(Reporting by the Shanghai Newsroom; Editing by Richard Borsuk)