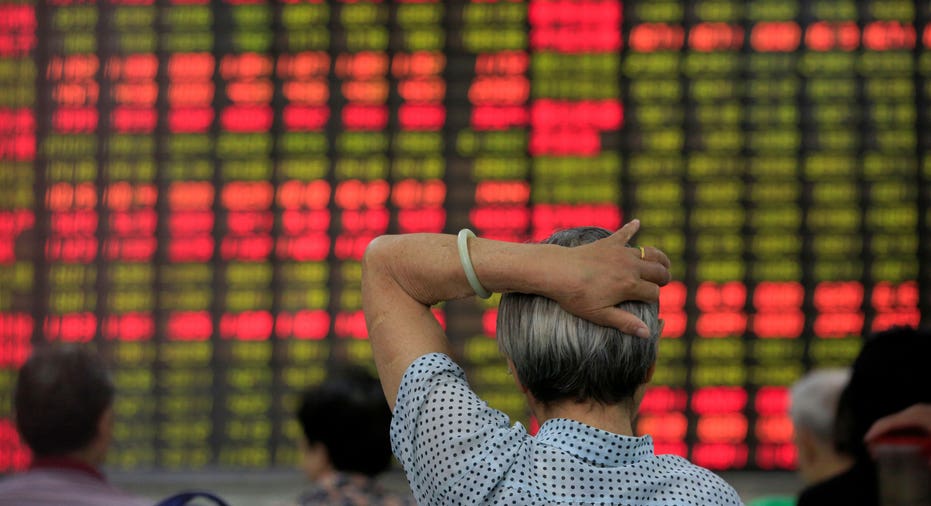 China stocks closed slightly higher on Tuesday, but investors' risk appetite was restrained amid growing signs of tighter liquidity in the banking system.
The blue-chip CSI300 index rose 0.5 percent, to 3,466.35 points, while the Shanghai Composite Index added 0.3 percent to 3,261.61 points.
China's central bank should clarify its new short-term policy rate and the target rate level as soon as possible, a central bank working paper said, as authorities in the world's second-largest economy slowly shift to a tightening bias.
China's seven-day repo rate hit a nine-month high on Friday on a volume-weighted average basis.
Infrastructure stocks rallied, aided by news the country expects positive moves to signing up Australia for its New Silk Road initiative when Premier Li Keqiang visits this week.
The plan is a signature foreign and economic policy of Chinese President Xi Jinping, envisioning massive infrastructure spending to link China to Asia and beyond.
Banks continued to drag on the market, as those lenders in 2016 likely posted their lowest interest margins since the global financial crisis, due to higher costs and fewer lucrative lending options.
Gains were led by consumer stocks, in particular heavyweight liquor makers, as investors continued to buy into the sector, which is expected to benefit from industry recovery and higher market concentration.
Shares in China Shenhua, the country's largest coal miner, shot up 8.4 percent to a fresh 19-month high, after the company announced a spectacular dividend payment proposal.
(Reporting by Luoyan Liu and John Ruwitch; Editing by Jacqueline Wong)