China Shares Down for Third Day, Smaller-Caps Drag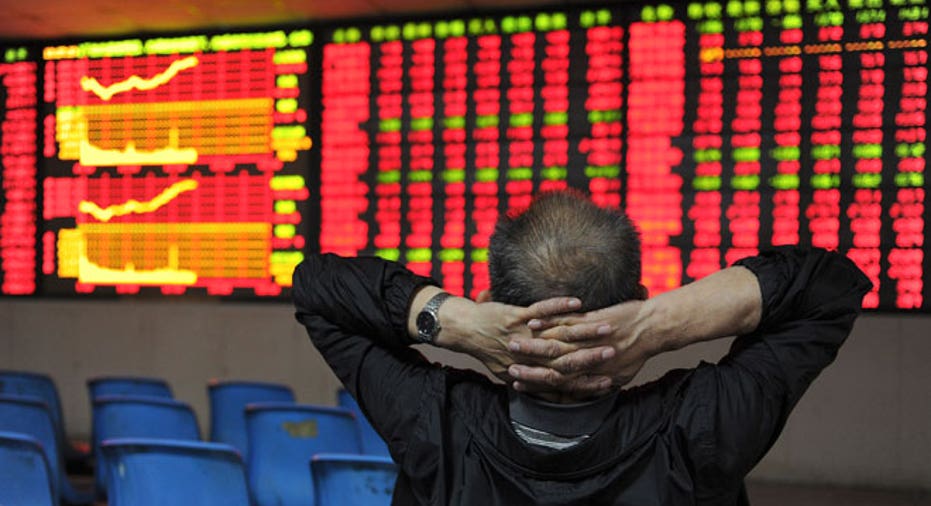 China stocks slid on Wednesday, posting losses for the third day in a row amid concerns over liquidity and tighter polices as the money market saw a net drain for a fourth consecutive day after the central bank skipped open market operations.
The blue-chip CSI300 index fell 0.1 percent, to 3,465.19 points, while the Shanghai Composite Index lost 0.4 percent to 3,241.31 points.
Eight port operators, including Rizhao Port and Dalian Port surged by their 10 percent trade limit, after the Baltic Exchange's main sea freight index - a closely watched barometer of global trade - climbed to the highest in over two years.
"The Baltic index, as well as recent U.S. economic data, all point to improving global trade conditions," said Wu Kan, Shanghai-based head of equity trading at investment firm Shanshan Finance.
Wu said the surge in port operators was an extension of the recent fervor for stocks related to "One Belt, One Road" initiative. The plan is a signature foreign and economic policy of Chinese President Xi Jinping, envisioning massive infrastructure spending to link China to the rest of Asia and Europe.
Gains also reflected expectations that Xi's meeting with his U.S. counterpart Donald Trump next month would help reduce the chance of a Sino-U.S. trade war, Wu added.
An index tracking stocks related to the initiative advanced 1.2 percent to close at a 15-month high.
But concerns about liquidity and tighter policy measures kept the markets in check.
On Wednesday, the central bank skipped open market operations for the fourth straight day, saying liquidity levels remained "appropriate." Its inaction resulted in a fourth consecutive session of net drains ahead of month- and quarter-end, when conditions typically tighten.
Property developers continued to struggle as local governments stepped up cooling measures to curb high prices.
Moody's Investors Service warned on Wednesday that China's economy would face heightened risks from a potential property downturn, with authorities' possessing limited scope to offset the impact.
Banking stocks were little changed, after major lenders Bank of Communications (BoCom) and Agricultural Bank of China (AgBank) reported modest annual profit growth.
Investors continued their retreat from smaller-caps, with newly-listed stocks the worst performers for the second session, as stock exchanges plan to tighten regulation on day-to-day trading activities by financial institutions. The measures are believed to dampen speculation on newly-listed plays.
The tech-heavy start-up board index ChiNext closed down 0.8 percent at its lowest level in nearly one month.
(Reporting by Luoyan Liu and John Ruwitch)