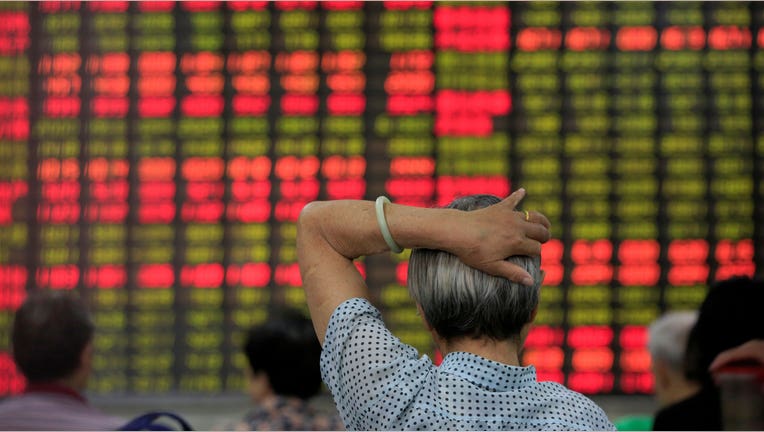 China stocks edged lower on Thursday, reversing some losses in the morning session, while investors remained cautious in the face of slowing industrial profit growth, persistent yuan weakness, and growing concerns over tighter liquidity.
The blue-chip CSI300 index fell 0.3 percent, to 3,345.70, while the Shanghai Composite Index lost 0.1 pct to 3,112.35 points.
Investor confidence in China's economic recovery was shaken by fresh data showing profits in China's industrial firms grew 7.7 percent in September, slowing sharply from the previous month's 19.5 percent pace as several sectors were affected by weak activity.
Profits in industries such as electronics, steel and electricity were hit by a significant drop in growth, reinforcing suspicions that recent economic stability was the result of government stimulus and could be short-lived.
Further hurting sentiment, China's offshore yuan slipped to fresh six-year low on Thursday after the People's Bank of China set a weaker midpoint.
Continued yuan weakness, which has handicapped Beijing's ability to keep monetary policy loose, increased concerns of tighter liquidity ahead, amid signs that China is stepping up efforts to reduce corporate leverage.
China's central bank will take into account off-balance sheet wealth management products (WMP) at commercial banks to assess their overall financial health, sources told Reuters.
Underscoring the tightening liquidity concerns, China's 10-year treasury yields are set to rise for the fourth day on Thursday, while the seven-day repo rate , a widely-watched indicator for short-term borrowing costs, hit a one-month high on Wednesday.
Most sectors lost ground, led by infrastructure and energy stocks.
Meat processing company Henan Shuanghui tumbled more than 6 pct after it reported a decline in Q3 net profit. (Reporting by the Shanghai Newsroom)