China Restricts Big Share Sales as Stocks Nose Dive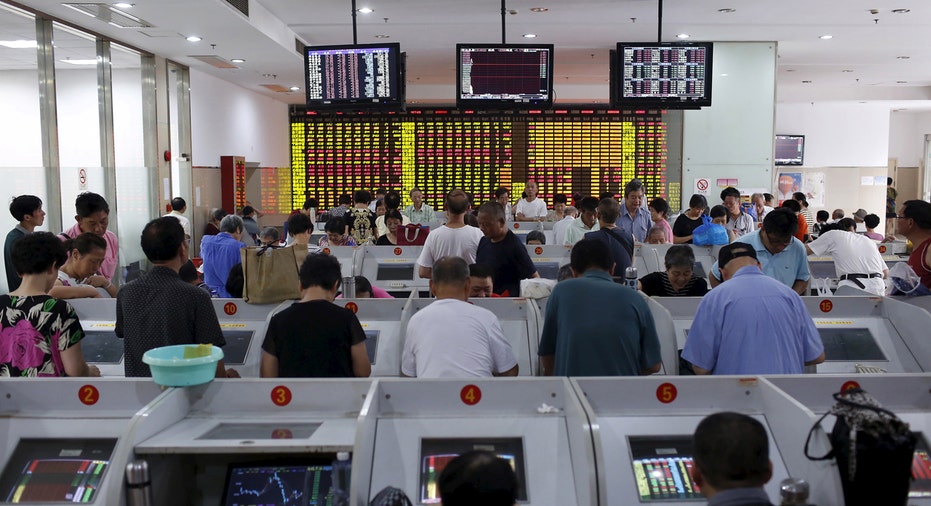 China's securities regulator issued rules on Thursday to restrict share sales by listed companies' major shareholders, seeking to arrest the market's free-fall, but the move threatens to further weaken investor confidence.
The restrictions were announced as stocks tumbled 7 percent half an hour into trade, triggering a newly-introduced circuit breaker. The sell-off was in part due to fears that a regulatory ban on share sales imposed during last year's summer rout will expire on Friday.
Major shareholders must not sell more than 1 percent of a listed company's share capital through stock exchanges' centralized bidding system every three months, the China Securities Regulatory Commission (CSRC) said on its website.
In addition, major shareholders must file their plans 15 trading days in advance of sales, according to the rules, effective Jan. 9.
The regulator said the rules were aimed at avoiding the effect of "intensive and massive" share reductions from listed companies' senior executives and big shareholders - defined as investors with a more than 5 percent stake.
The new rules "will help stabilize market expectations and ease panic," the CSRC said, adding it did not signal an imminent exit of the "national team" of investors who participated in the market's rescue last year.
Some analysts said the rules were less draconian than expected, as the restrictions do not apply to shares acquired in the secondary market, or share sales outside the exchanges' bidding system, such as block trades, or negotiated transfers.
According to the rules, "institutional investors that built large stakes in the market over time will not be restricted in their sales," said Oliver Barron, China Head of Analysis at China-focused investment bank NSBO.
Nevertheless, he felt market intervention would only hit investor confidence in the long run.
"Many foreign investors wanted to believe that the lesson the government learned from the summer was that intervention doesn't work. Today's move confirms the opposite: that the government simply believed this summer's intervention just wasn't strong enough. The government has confirmed that it will continue to intervene as and when needed."
Alberto Forchielli, founder of Mandarin Capital Partners, said: "This is crazy. Chinese regulators set off on this path in July and they cannot get out of it. They have ruined whatever hope investors still had in the market."
He added that foreign investors never had much presence in China's stock market and "they will be less and less present."
China's equity markets were also suspended on Monday, after plunging by their daily 7 percent threshold, with stock transactions halted for the day.
(Reporting by Samuel Shen and Lisa Jucca; Editing by Jacqueline Wong)