China reserves right to retaliate for US investment curbs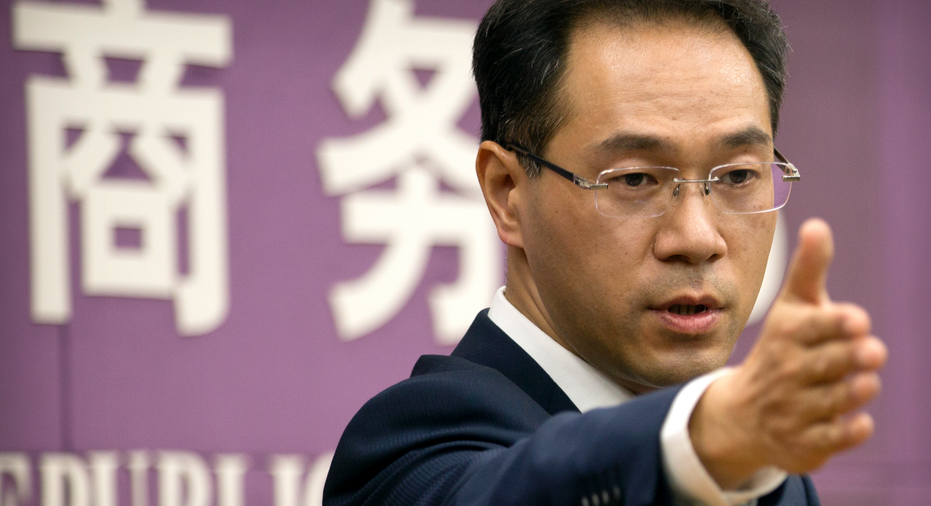 China's government said Thursday it reserves the right to retaliate if Washington goes ahead with proposed investment controls Beijing said violate global trade rules.
The Commerce Ministry's comment came as the two sides prepared for weekend talks in Beijing on American complaints about China's trade surplus and Beijing's promise to buy more American goods.
The White House announced plans this week to restrict Chinese investment in the United States and purchases of high-tech goods. It renewed threats to impose 25 percent tariffs on $50 billion of Chinese goods in response to complaints Beijing steals or pressures foreign companies to hand over technology.
Such curbs would violate the "rules and basic spirit" of the World Trade Organization, said a Commerce Ministry spokesman, Gao Feng.
"The Chinese side will carefully evaluate the U.S. measures and reserves the right to take corresponding measures," Gao said at a regular briefing.
Meanwhile, the ministry said a team of more than 50 American officials was meeting with Chinese officials to prepare for the talks due to start Saturday involving Commerce Secretary Wilbur Ross.