China prosecuting tycoon who considered Kushner investment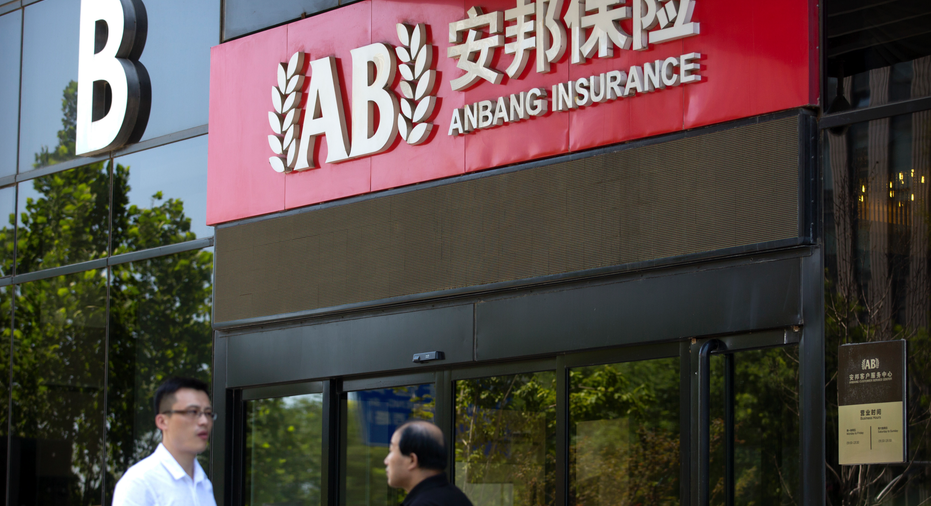 The founder of one of China's biggest insurers, who had discussed possibly investing in a Manhattan skyscraper owned by the family of U.S. President Donald Trump's son-in-law and adviser, will be prosecuted for financial offenses and regulators have taken control of his company, the government announced Friday.
Anbang Insurance Group chairman Wu Xiaohui is charged with improper fundraising and "taking others' money," according to a statement by the Shanghai prosecutor's office. It gave no details and there was no indication the charges were linked to Wu's talks with the family of Jared Kushner, which ended last March with no deal.
The case adds to an avalanche of scandals in China's insurance industry. The former chief regulator was charged in September with taking bribes and executives of other insurers have been charged with corruption and mismanagement.
Regulators took control of Anbang, which owns Manhattan's Waldorf Astoria Hotel, to protect its solvency and consumer rights, the China Insurance Regulatory Commission said on its website. It said the company will be run by a committee of officials from China's central bank, foreign exchange regulator and other agencies.
The takeover will not affect the company's debt obligations, the statement said.
Anbang has been under scrutiny since a multibillion-dollar string of global acquisitions raised questions about how it paid for its buying spree, including the $2 billion purchase of the Waldorf.
Anbang's negotiations with Kushner Cos. about a possible investment in its flagship property, 666 Fifth Ave., prompted members of the U.S. Congress to raise ethics concerns.
Five lawmakers said in a letter to the White House the possible deal represented a "clear conflict of interest." They asked the Trump administration to confirm Kushner, who transferred his ownership stake to other family members, played no role in the negotiations.
Questions about Anbang's future have swirled since the company announced Wu gave up his duties to deputies in June following new reports he was detained for questioning about unspecified financial offenses.
News reports have accused Anbang of misreporting the source of money used for acquisitions.
Regulators warned Anbang and other Chinese insurers last year about their sales of short-term insurance policies that paid high interest rates. Anbang used such sales to raise billions of dollars.
Anbang, founded in 2004, gained a reputation for aggressive expansion in a stodgy industry dominated by state-owned insurers.
It grew to more than 30,000 employees with 35 million clients and diversified into life insurance, banking, asset management, leasing and brokerage services.
Early investors included a state-owned automaker, an oil company and a mix of rural villagers and small business owners.
Anbang, which is privately held, said earlier it raised 50 billion yuan ($8 billion) in capital in 2014 by taking on dozens of new shareholders. That increased its registered capital fivefold to 62 billion yuan ($9.5 billion), the biggest among Chinese insurers.
A prominent business magazine, Caixin, said in May that at least 30 billion yuan ($4.3 billion) of that money really came from premiums paid by policyholders — a violation of insurance regulations.
Anbang denied that and accused Caixin, whose editor, Hu Shuli, is one of the country's most respected journalists, of publishing negative information about the company and Wu after pressing it to buy advertising.
Friday's CIRC statement confirmed earlier news reports the agency sent investigators to Anbang in June. It said they pushed for unspecified improvements in operations and management.
Anbang's buying spree stumbled after Beijing tightened investment controls in late 2016. Regulators said they wanted to cool spending on foreign real estate and other assets they said did nothing to develop China's economy.
Following that, Anbang failed to complete several deals, including the proposed purchase of U.S.-based Fidelity & Guaranty Life for $1.6 billion.