China plans easing foreign holding, partner choice for securities ventures: Sources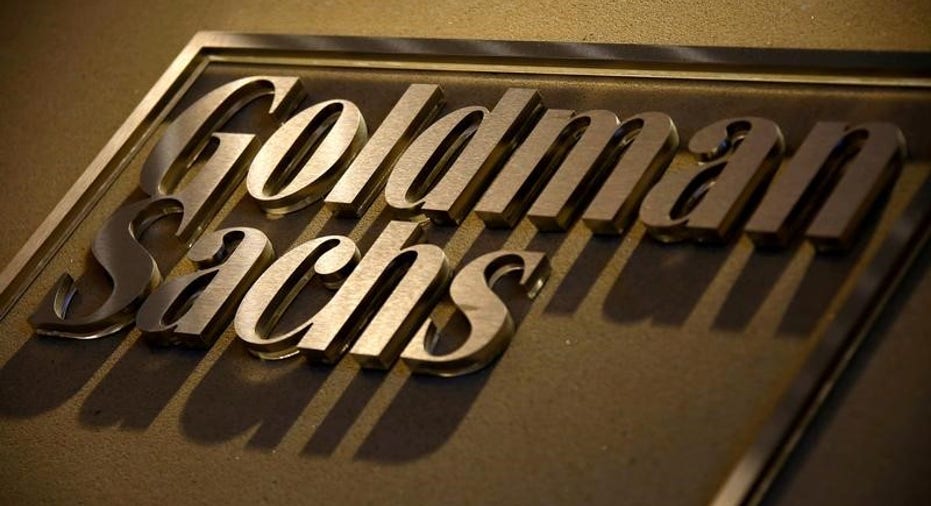 HONG KONG (Reuters) - China plans to allow global banks to take a stake of up to 51 percent in their onshore securities ventures for the first time and tie up with local non-financial firms, people familiar with the matter said.
The move, if implemented, would form a key part of China's pledge to ease foreign ownership curbs and would allow banks including Credit Suisse, Goldman Sachs (NYSE:GS), JPMorgan (NYSE:JPM) and UBS to bolster their presence in securities business – from underwriting to trading - in the world's second-largest economy.
Currently, Western banks can only own up to 49 percent of their Chinese securities joint ventures. That lack of control and limited contribution to revenue have long been a source of frustration.
The plan to ease ownership restrictions comes as Beijing faces mounting pressure from Western governments and business lobbies to remove investment barriers and onerous regulations that hobble foreign firms from operating in its markets.
China Securities Regulatory Commission (CSRC) officials have informally allowed some foreign banks to work on their onshore strategies with the planned easing of equity holding restrictions in mind, two of the people said.
The details of the plan to give majority control to foreign banks are expected to be finalised and announced once approved by the state council, they said, declining to be named due to the sensitivity of the issue.
News of Beijing's possible easing of ownership restrictions in the securities sector comes as U.S. President Donald Trump is set to visit China as part of his five-nation Asia trip.
Trump's visit to China, which starts on Wednesday, comes amid frustration in parts of the U.S. business community, including finance, over discriminatory Chinese policies and market access restrictions in various sectors.
The CSRC, which has been encouraging foreign investment in its bond and stock markets as part of broader efforts to deregulate capital markets, did not immediately respond to an emailed request for comment on Tuesday.
"We continue to evaluate viable options to strengthen our position in China in order to better serve our clients," said a spokeswoman for JPMorgan, which in December sold its 33 percent holding in a China securities venture to its local partner.
JPMorgan, whose other financial services in China include corporate banking and asset management, is in talks to set up a new partnership in China, people with knowledge of the matter have previously told Reuters.
Credit Suisse, Goldman Sachs and UBS declined to comment.
ACCESS RESTRICTIONS
It is still possible the proposal could be altered or even shelved following feedback from senior government officials, one of the people said, adding the regulator could also take a bank-specific approach in deciding on the ownership issue.
Despite the current ownership curbs, most global banks have waited patiently for the sector to open up more - given its potential. Brokerage revenues in China reached a high of $41 billion in 2015, according to a report by Quinlan & Associates.
Assuming institutional broking revenue is 10-15 percent of the total, a 1 percent market share would produce up to $60 million in annual revenue for an equities house, the financial sector consultancy noted.
Any lifting of the cap on foreign stakes beyond 49 percent would allow Western banks to buy more shares from their partners in existing ventures or enter into new partnerships, the people said.
Management control would allow foreign banks to offer more services through their joint ventures and potentially leverage their global networks to win China market share.
Separately, allowing non-financial Chinese firms, including government entities, to enter into partnerships with foreign banks would help Western firms to better control the business, industry insiders said.
So far, Beijing has allowed only HSBC to set up a majority-owned securities joint venture in China, taking advantage of Chinese rules that favor Hong Kong-established banks over their foreign peers.
In January, Morgan Stanley (NYSE:MS) became the first foreign bank to receive China securities regulator's approval to boost its stake in its securities venture to 49 percent, up from a third.
(This version of the story was refiled to clarify in paragraph 3; replaces brokerage with securities)
(Reporting by Sumeet Chatterjee, with additional reporting by Julie Zhu and Engen Tham; Editing by Jennifer Hughes and Ian Geoghegan)