China Manufacturing Contracts, Korea Exports Slump as Asia's woes deepen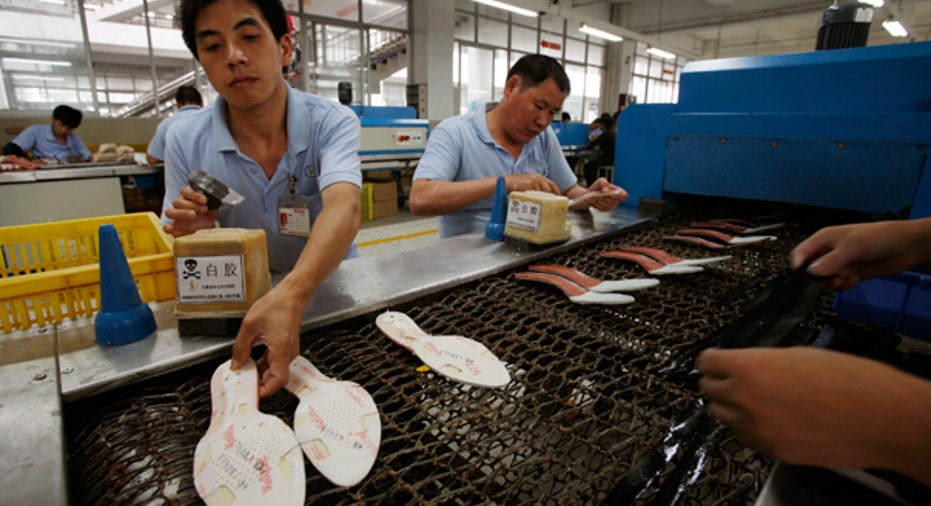 China's giant manufacturing sector contracted and exports from South Korea tumbled by the most in six years in August, rattling Asian markets on Tuesday and reinforcing expectations that policymakers will need to ease policy further.
Manufacturers across Asia struggled last month, a series of surveys showed, denting hopes of a pick-up in the second half of the year as the region tries to fire its traditional growth engine of exports.
The Chinese government's measure of manufacturing showed activity contracted at the fastest pace in three years, while a survey by Markit, which focuses more on smaller, private firms, showed the factory sector's weakest performance in 6-1/2 years.
Even China's services sector, which has been one of the few bright spots in the sputtering economy, showed alarming signs of cooling, expanding at its slowest rate in more than a year, Markit said.
"Today's reading suggests that manufacturing activities in China remain weak. We now expect GDP to grow by an annual 6.4 percent in the third quarter," ANZ economists said, saying further policy support would help growth rebound to 6.8 percent in the final quarter of 2015.
Australia's central bank held its cash steady at a record low of 2 percent, as expected, and said there had been a further softening in conditions in China and East Asia although the U.S economy was gaining strength.
Similar business activity surveys will be released in Europe and the United States later in the day.
ASIAN WEAKNESS
Other surveys by Markit showed manufacturing struggling across Asia: an 11th successive contraction in Indonesia, a sixth contraction in South Korea and the weakest reading in nearly three years in Taiwan. Activity in India also slowed from July, although it was still expanding.
Japan was an outlier, with its manufacturing growth picking up pace with the strongest reading in seven months. That reinforced expectations that the economy will rebound from a second-quarter contraction.
In a signal of slowing global demand, exports from South Korea dropped by nearly 15 percent in August from a year earlier, with shipments to China, the United States and Europe all weaker, a trend HSBC's Frederic Neumann called worrisome for the global trade cycle.
"The country, after all, has long been a reliable bellwether. Korea's PMI is still negative, and new export orders again contracted, even if at a less rapid pace than before," Neumann, co-head of Asian Economics research, said.
"The Bank of Korea may have more lifting to do soon."
CHINA ON G20 AGENDA?
While the China data may have been affected by the closure of factories to clear Beijing's skies for a military parade this week and the impact of a giant blast at the port city of Tianjin, the figures weighed on investors scarred by the plunge in the country's stock markets and its surprise Aug. 11 yuan devaluation.
"Weakness in data across the board suggests the downward pressure to the economy is probably not only being driven by temporary distortions," Credit Suisse analysts said in a report.
MSCI's broadest index of Asia-Pacific shares outside Japan slipped 1.2 percent, extending its fall of more than 10 percent in August, and markets in Europe and the United States looked set to follow Asia lower.
China's Shanghai Composite Index was down 2.3 percent and the CSI300 index .CSI300 was down 2 percent in afternoon trade. The markets have now lost nearly 40 percent of their value since mid-June despite unprecedented government support steps.
Japanese Finance Minister Taro Aso risked the ire of Beijing by calling for a frank discussion on China at this week's G20 meeting of finance ministers and central bankers.
"Rather than being swayed just by superficial market moves, I believe it's important to ascertain China's structural issues behind them," Aso said. "I think it's beneficial to hold a frank debate at G20 on what is happening in Chinese economy."
Writing by Winni Zhou and Christine Kim; Reporting by Writing by John Mair; Editing by Kim Coghill