China Imports Slump in August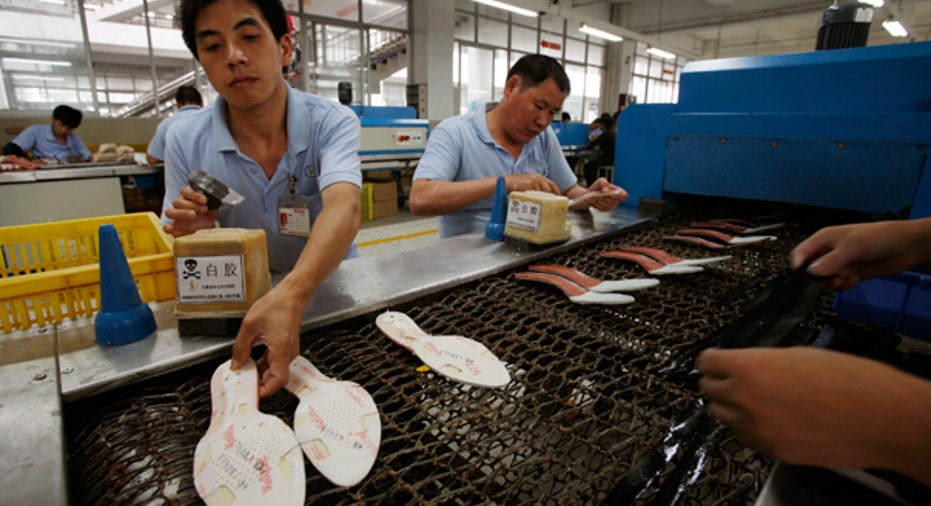 China's imports tumbled in August, adding to concerns about the health of the world's second-largest economy and its contribution to global growth.
Imports dived 13.8% from a year earlier, far more than the dip of 8.2% forecast by analysts, and the tenth consecutive monthly drop, reflecting both lower global commodity prices and sluggish demand.
A surprise devaluation in the yuan early last month combined with slowing consumer demand will dent the prospects of imports picking up significantly anytime soon.
Much of China's imports are commodities and other raw materials going into factories that turn them into goods for sale overseas, so the fall could be an ominous sign for exports in the coming months.
Exports fell less than forecast, sliding 5.5%, but analysts were still doubtful that China can now achieve its year-end trade growth target of 6%.
"The yuan devaluation will have limited impact on exports, which are falling because demand is weak, not because the price is not good," said Li Jian, head of foreign trade research at the Chinese Academy of International Trade and Economic Cooperation, the Commerce Ministry's think-tank.
China's foreign exchange reserves posted their biggest ever monthly fall in August, reflecting Beijing's efforts to stabilize the yuan following its devaluation.
STOCKS DOWN, DESPITE CALMING WORDS
Chinese policymakers have been trying to reassure financial markets that their currency is stable and the recent turbulence in stock markets is easing.
Stocks have fallen around 40 percent since mid-June, with the Shanghai Composite Index hovering around the 3,000 point level, having been above 5,000 less than three months ago.
Shares fell early on Tuesday despite Beijing announcing fresh measures to try and stem their slide late on Monday, though recovered most of their losses at the start of the afternoon trading session.
The CSI300 index of the biggest stocks listed in Shanghai and Shenzhen was up 0.34% at 0608 GMT, while the Shanghai Composite Index was up 0.62%.
People's Bank of China (PBOC) Governor Zhou Xiaochuan told financial leaders from the world's biggest economies, who met in Turkey at the weekend, that the correction in Chinese equity markets is almost over.
"We think he (Zhou) meant that the panic selling was over. Sentiment is terrible and our baseline scenario is that the index declines to 2,000, which was support during the 2010-14 bear market," said Tim Condon, head of Asia research at ING Bank in Singapore.
The stock futures market was seeing even tougher going, with an abrupt reversal in policy causing trading volumes to collapse. Last Wednesday, China raised the margin requirements for futures not being used for hedging purposes to 40 percent of the contract's value from 30%.
The futures contract for the CSI300 index maturing in September saw volumes collapse on Monday, logging 38,054 transactions, down nearly 100% from a peak 7 days ago.
Chinese authorities rolled out a series of measures to bring a sense of calm back to the stock markets and stem the declines.
On Monday, the finance ministry dangled incentives to encourage longer-term investments, saying it would remove personal income tax on dividends from shares held for more than a year, and halve it on those held for between a month and a year.
That announcement came hours after regulators and exchanges proposed introducing a 'circuit breaker' on China's flagship CSI300 index to help steady the market.
Analysts said the latest measures are unlikely to encourage many investors to come back into the market for stocks in either mainland China, known as A-shares, or Hong Kong, given the longer-term economic concerns hanging over the market.
"While investors see value in Hong Kong-listed Chinese equities, they're concerned about an inevitable U.S. Federal Reserve rate hike and Beijing's ability to manage A-shares, growth, capital flight and its currency," analysts at Nomura wrote in a client note.
(Additional reporting by Winni Zhou and Henning Gloystein in Singapore; Writing by Rachel Armstrong; Editing by Ian Geoghegan)