China defends 'New Silk Road' against debt complaints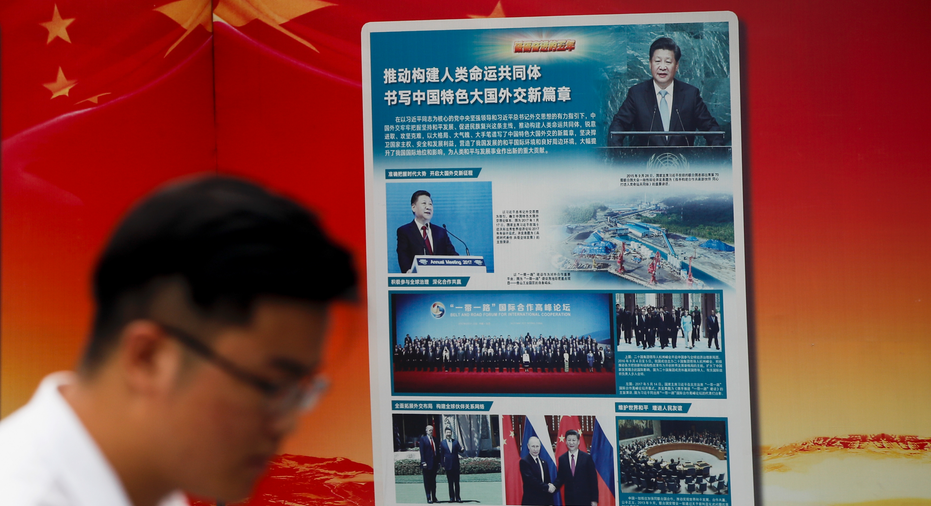 Chinese officials on Monday defended Beijing's initiative to build a "New Silk Road" of railways and other infrastructure across Asia against complaints it leaves host countries with too much debt after Malaysia canceled two high-profile projects.
The officials said President Xi Jinping's signature foreign policy initiative is creating assets that are needed by developing countries but might take time to pay off.
The deputy chairman of the Cabinet planning agency, Ning Jizhe, rejected what he said were foreign news reports that blamed the initiative for debt problems.
"People's livelihoods and economic development have been boosted," Ning said at a news conference. "No 'debt trap' has been created."
Other governments welcomed Xi's initiative in 2013 in a region the Asian Development Bank says needs more than $26 trillion of infrastructure investment by 2030 to keep economies growing.
The initiative, called "One Belt, One Road" in Chinese and the "Belt and Road Initiative" in English, is a business venture, not aid. Chinese officials say financing is on commercial terms. Beijing wants to attract non-Chinese investors but that has happened only on a few of the hundreds of railway, power plant, highway and other projects.
Some governments including the United States, Japan and India worry Beijing is trying to build a China-centered structure that will erode their influence.
Some Chinese-led projects have run into complaints that they are too costly and give too little work to local contractors. Some governments including Thailand, Tanzania, Sri Lanka and Nepal have scrapped, scaled back or renegotiated projects.
This month, Malaysian Prime Minister Mahathir Mohamad canceled projects including a $20 billion railway he said his country cannot afford. Last December, Sri Lanka sold control of its port of Hambantota to a Chinese state-owned company after falling behind in repaying $1.5 billion in loans from Beijing.
Chinese authorities choose projects "very carefully" and examine host country finances to make sure they can repay loans, said a deputy commerce minister, Qian Keming. However, he said they would welcome the participation of developed countries and international organizations to improve transparency and guarantee "high quality" projects.
"These physical facilities will play a long-term role," said Qian. "But we don't necessarily see a return in the short run."
A deputy foreign minister, Zhang Jun, said "Belt and Road" officials were preparing to appoint an advisory board of former political leaders, academics and experts. He said an "international commercial expert committee" was appointed this week to give legal advice.
"Belt and Road" is a loosely defined umbrella for Chinese-built or financed projects across 65 countries from the South Pacific through Asia to Africa and Europe. They range from oil drilling in Siberia to construction of ports in Southeast Asia, railways in Eastern Europe and power plants in the Middle East.