China Data Hit Stock Futures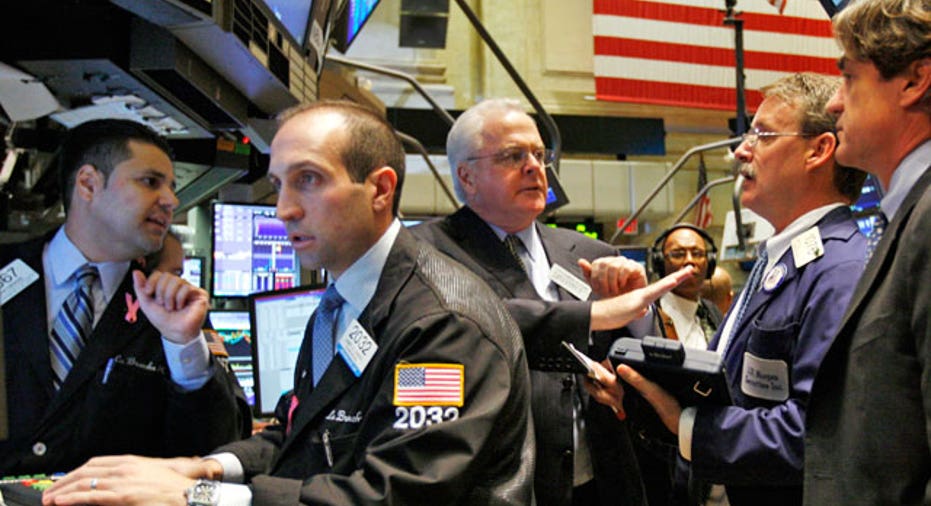 FOX Business: Capitalism Lives Here
U.S. stock-index futures fell solidly into the red Monday as traders responded to gloomy economic data from China and watched commodity prices swoon.
Today's Markets
As of 8:56 a.m. ET, Dow Jones Industrial Average futures fell 38 points to 14747, S&P 500 futures dipped 6.3 points to 1576 and Nasdaq 100 futures slumped 8.8 points to 2838.
The Dow and S&P 500 closed out last week right under their highest levels on record. The move was spurred by aggressive monetary actions by the Bank of Japan and upbeat news from China. However, sentiment across world trading desks was far darker as the new week kicked off.
China's economy grew at an annualized pace of 7.7% in the first quarter of this year, slower than the 7.9% it logged in the fourth quarter of 2012 and far from estimates of 8%. There have been concerns that growth in the world's No. 2 economy would begin slowing down this year, however, the slowdown was expected to have started later in the year.
China is a major consumer of metals, energy and other commodities, so the data ricocheted across already volatile futures markets. Gold prices plunged $83.10, or 5.6%, to $1,417 a troy ounce -- briefly slipping below the $1,400 mark in earlier trading. That marked the lowest level since March 2011 for the precious metal.
Jon Bergtheil, an analyst at Citigroup, said in a note to clients that the recent moves sends a "very bad charting signal to add to the growing fundamental view that the worst of the global financial systemic-risk crisis is behind us and the appetite for insurance-metals such as gold and silver is waning." Bergtheil also notes worries among market participants that embattled eurozone countries might have to start selling gold holdings in order to finance their debt put pressure on gold.
Other commodities were down solidly as well. The benchmark U.S. crude oil contract dropped $1.55, or 1.7%, to $89.75 a barrel. Wholesale New York Harbor gasoline dipped 0.49% to $2,789 a gallon.
On the U.S. front, the New York Federal Reserve's regional manufacturing gauge slid to 3.05 in April from 9.24 in March, coming in considerably weaker than the reading of 7 economists expected. Readings above 0 point to expansion, while those below indicate contraction.
There were also a slew of corporate reports out on the day.
Citigroup (NYSE:C) revealed first-quarter earnings of $1.29 a share on revenues of $20.8 billion, excluding the impact of debt valuation adjustments and other items. The Street was expecting earnings of $1.17 a share on $20.17 billion in revenues. Shares climbed on the news.
Thermo Fisher Scientific (NYSE:TMO) said it will buy Life Technologies (NASDAQ:LIFE) for $76 a share, or roughly $13.6 billion, in cash. Dish Network (NASDAQ:DISH) made a $25.5 billion bid for Sprint Nextel (NYSE:S) in a move that could stymie a takeover attempt by Japan's SoftBank. Procter & Gamble (NYSE:PG) boosted its quarterly dividend 7% to 60.15 cents a share.
Foreign Markets
The Euro Stoxx 50 fell 0.36% to 2623, the English FTSE 100 dipped 0.84% to 6331 and the German DAX slipped 0.64% to 7695.
In Asia, the Japanese Nikkei 225 sold off by 1.6% to 12376 and the Chinese Hang Seng tumbled 1.4% to 21773.