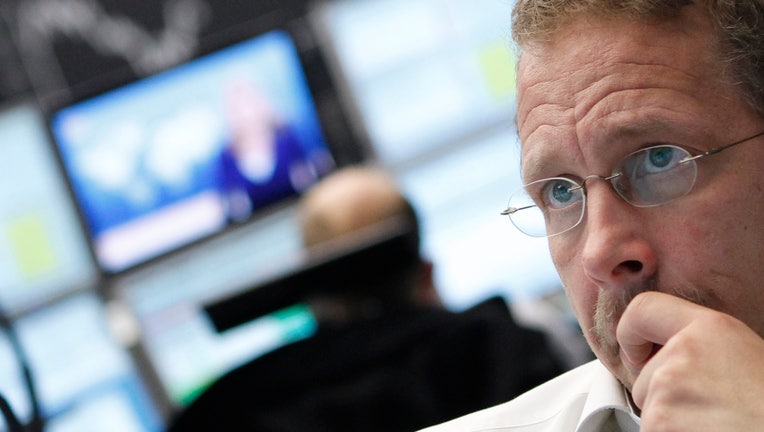 Share markets fell sharply on Thursday as investors piled back into safer assets, unnerved by the twin setbacks of unexpected weakness in China's economy and signals that the U.S. central bank may soon scale back its stimulus programme.
The yen bounced sharply off recent lows and German Bunds rose, gaining support from a shift in sentiment that followed Fed Chairman Ben Bernanke's comment that the bank may trim its bond purchases at one of its next policy meetings.
A surprise drop in Chinese factory activity in May, followed by data pointing to a second quarter economic contraction in the euro zone, added to investors' worries.
The revived concerns about global growth sent Oil and copper prices lower, and MSCI's world equity index fell 1.2 percent, putting it on course for its worst day of the month.
Japan's main Nikkei share index earlier plunged 7.3 percent, its biggest one-day percentage drop in two years and calling a halt to a rally driven by aggressive stimulus measures that the Bank of Japan unveiled in April.
"All the global developments we see in the markets right now are purely liquidity-driven, they are no longer underpinned by fundamentals," said Tobias Blattner European Economist at Daiwa Capital Markets.
"We must learn to live with that kind of volatility."
Europe's broad FTSEurofirst 300 index of top shares was down 1.9 percent at 1,232.59 points, having closed at its highest since mid-June 2008 the previous day. Germany's DAX and France's CAC-40 fell as much as 2.5 percent.
"The volatile response of equity indices to Fed Chairman Bernanke's testimony underlines the challenges the Fed faces in communicating its policy intentions," Ian Williams, equity strategist at Peel Hunt, said.
The switch out of equities extended as initial reports on business activity in May in the 17-nation euro area showed the region headed for a second quarter slump - though the data could boost the chances of the European Central Bank cutting rates further at its next policy meeting in June.
YEN SOARS
With Bernanke's comments hitting the dollar, the yen rose more than 2 percent off a 4-1/2-year low to 100.93, and notched up a near two-week high against the euro, reaching around 129.94 yen.
Bond markets showed a mixed reaction to the flurry of economic news.
German bond futures gained support from the switch out of equities, adding 35 ticks to 145.09, while Japanese and U.S. government bond markets both saw sharp sell-offs.
The yield on the 10-year Japanese government bond touched a peak of 1.0 percent, its highest in over a year.
In commodity markets the Chinese factory data added to concerns about the outlook for global growth, sending Brent oil down to around $101.25 a barrel, down sharply from a 2013 high of $119.17 reached on Feb. 8.
Copper prices trading in London fell around 2.6 percent to $7,280 a tonne as China is the world's top consumer of the metal, accounting for 40 percent of refined demand.