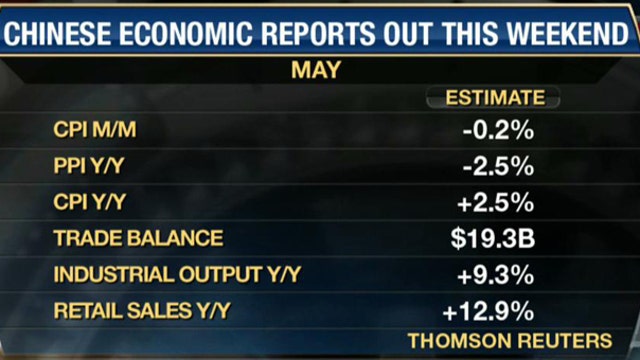 The big media focus this weekend will be the historic two-day summit between U.S. President Barack Obama and China President Xi Jinping.
But a handful of key Chinese economic indicators out this weekend could have a big impact on U.S. markets come Monday's opening bell.  Investors will pay close attention to producer prices and consumer prices for any signs of inflation.
Also watch out for reports on trade, industrial output, and retail sales, which are expected to surge almost 13% in May from a year ago.
Here's a scorecard: