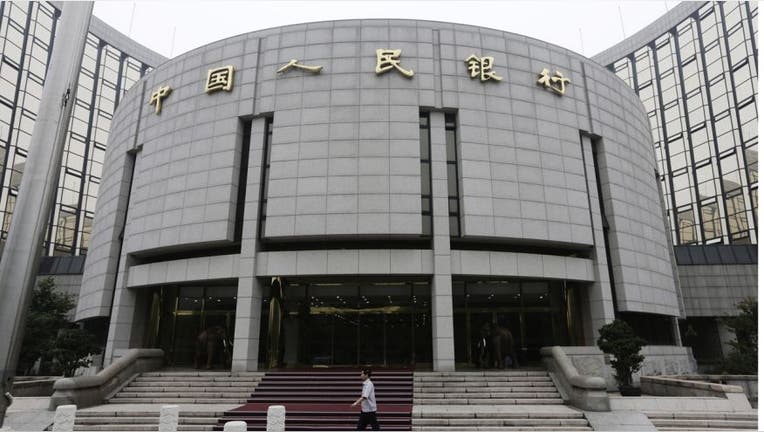 China's central bank reduced the amount of cash that banks must hold as reserves for the fifth time since Feb. 2015, as it seeks to revive a slowing economy.
The People's Bank of China said on its website that it would cut the reserve requirement ratio by 50 basis points for all banks, taking the ratio to 17 percent for the country's biggest lenders. The cut is effective March 1.
China last cut RRR on Oct. 23, when it also reduced interest rates by 25 basis points to rein in social financial costs.
Under the banner of "prudent" monetary policy, the central bank has pursued its most aggressive policy easing since the 2008/09 global financial crisis as it attempted to arrest an economic slowdown in the world's second-largest economy.
China's economic growth slowed to 6.9 percent in 2015, the slowest pace in 25 years, as weak demand at home and abroad, industrial overcapacity and lukewarm investment added to strains in the economy.
(Reporting by China Monitoring Desk and Kevin Yao; Editing by Neil Fullick and Jacqueline Wong)