China cuts import tariffs on some consumer goods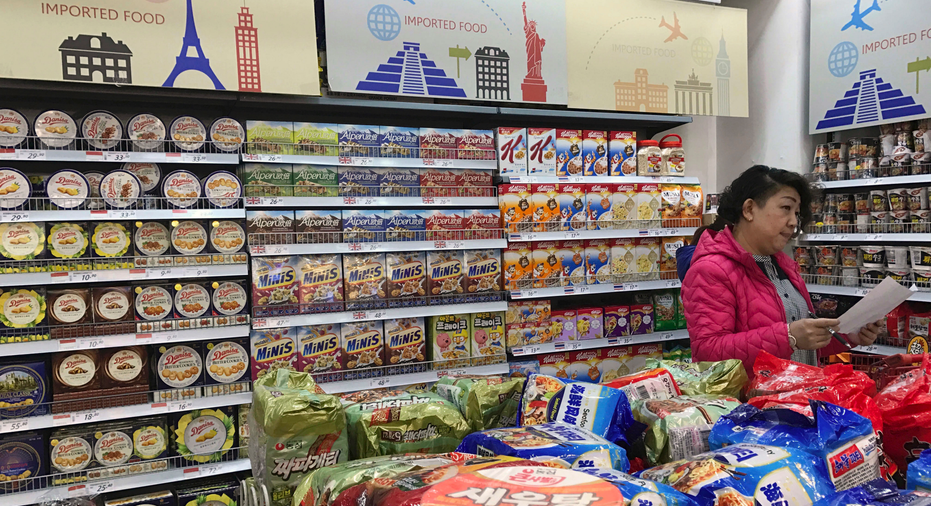 China announced tariff cuts Friday on consumer goods including avocados, mineral water and baby carriages in a new effort to spur economic growth driven by domestic consumption and reduce reliance on trade and investment.
Beijing faces pressure from the United States, Europe and other trading partners for better access to its growing market. But the range of 187 products affected by the latest cuts was relatively small and it was unclear how China's trade balance might be affected.
Chinese leaders are in the midst of a marathon effort to nurture self-sustaining economic growth based on consumer spending instead of trade and investment. Foreign products often are seen as higher quality, safer or cheaper, which has fueled a spending boom by Chinese tourists on basic goods including shoes, cosmetics and infant formula.
The latest changes are meant to "enrich domestic consumption choices," said a Finance Ministry statement. They take effect Dec. 1 and will reduce import duties on some products by up to two-thirds.
Beijing announced a similar tariff cut in 2015 for imported clothes, shoes and other items.
Encouraging consumers to buy foreign goods from Chinese retailers instead of while traveling abroad also can help generate jobs, said economist Lu Zhengwei of Industrial Bank in Shanghai.
"We know that consumer products are not products of high value and we can't depend on them to achieve a fundamental turnaround for China's trade imbalance," said Lu. "But step by step, it may work if we keep doing things that are mutually beneficial to both sides and good to the markets."
China reported a $510 billion global trade surplus last year, though total trade contracted in a sign of weak foreign and domestic demand.
President Donald Trump has made narrowing the U.S. trade deficit with China a priority. The American Chamber of Commerce in China has expressed concern Trump's focus on trade in goods might distract attention from issues such as increasing foreign access to finance, health care and other industries in China's state-dominated economy.
Beijing promised Nov. 10 to gradually reduce tariffs on auto imports, though it gave no details. It was unclear how that might affect imports because most of the vehicles sold in China by global automakers are made in China.
The announcement followed a visit by Trump to Beijing during which the two sides signed a multibillion-dollar series of contracts in a tradition aimed at blunting criticism of Beijing's trade surpluses and market barriers.
Also on Nov. 10, the government announced it would lift its limit on foreign ownership of securities, fund management and futures companies from a minority stake of 49 percent to a majority stake of 51 percent and end restrictions after three years. It said a similar change would be made for life insurance companies and those restrictions would end in five years.
___
AP researcher Yu Bing contributed.