China criticizes unilateral action after NK sanctions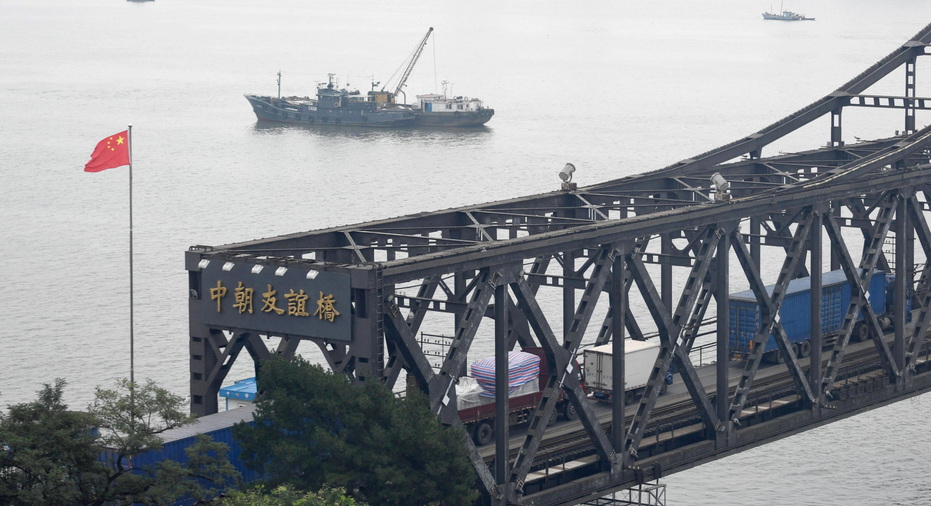 China on Wednesday criticized "unilateral sanctions and long-arm jurisdiction" by other governments after Washington penalized Chinese companies accused of trading with North Korea.
Beijing is "fully implementing" U.N. Security Council sanctions imposed over the North's pursuit of nuclear and missile technology, said a foreign ministry spokesman, Lu Kang. He said China would cooperate with governments that have "solid evidence."
"In principle, we oppose unilateral sanctions and long-arm jurisdiction," said Lu at a regular news briefing. "The United States is always clear about China's position."
Lu gave no indication whether Beijing might take action in response.
China is North Korea's main source of trade, energy and aid, making its cooperation essential to enforcing sanctions aimed at compelling Pyongyang to stop nuclear and missile development.
The U.S. Treasury said Tuesday the companies accused of trading with North Korea will be barred from holding U.S. assets or doing business in the United States.
That followed President Donald Trump's announcement Monday that Washington would designate North Korea a supporter of terrorism. Trump promised to intensify the "maximum pressure" campaign against Pyongyang with the "highest level" of sanctions yet.
Beijing has gone along with the latest U.N. penalties out of growing frustration with Kim Jong Un's government. But it rejects allowing individual governments to take action and says any measures should avoid harming the North Korean public.
"If any entity or individual is found to be involved in activities violating Chinese laws and regulations or our international obligations, we will strictly deal with it," said Lu.
"If other sides want to cooperate with China in a constructive way, and if they have any solid evidence in that regard, they can share that and cooperate with us to resolve the issue."
Chinese President Xi Jinping sent an envoy to Pyongyang last week in what was seen as an effort to improve strained relations and head off further U.S. pressure on Beijing for action.
The envoy, Song Tao, was the highest-level Chinese visitor to Pyongyang in two years. He met with senior North Korean officials but no details of their talks have been released.
China previously announced it would curb fuel supplies to the North and ban imports of North Korean textiles. It has ordered North Korean businesses on its territory, an important source of foreign currency, to close by early January.