China Auto Sales: GM Posts Strong Volume but Japanese Lead in Gains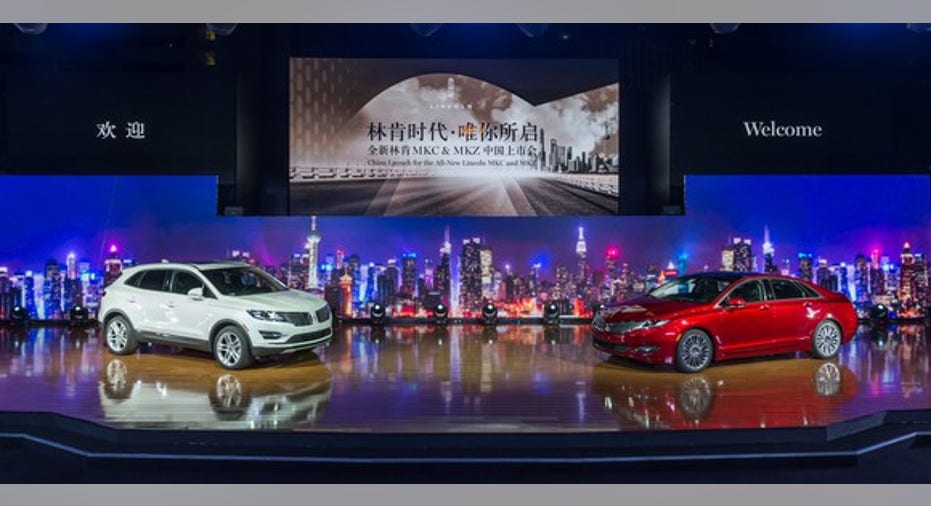 Chevrolet Volt in China. Image source: General Motors.
After China's sales of new vehicles hit a speedbump last summer, 2016 has started off on the right foot. Passenger-vehicle sales in the country expanded at a faster pace throughout the first half of 2016 compared to last year, rising 9.5% to 10.8 million vehicles, according to the China Passenger Car Association. Multiple automakers have been able to take advantage of rising demand for SUVs as more affluent Chinese consumers are increasingly opting for larger vehicles. Also, the government's reduction in purchase tax on vehicles with engines smaller than 1.6 liters has provided a boost to smaller SUVs and crossovers. Here's a look at how a handful of the major automakers did in the world's largest automotive market in June and year to date.
General Motors , which has a good chance to top Volkswagen for China's best-selling foreign automaker again this year, posted a record June delivery total of 273,563 units -- an 11.2% increase compared to the prior year. The strong end to the second quarter helped GM push its first-half units 5.3% higher than the first half of 2015, to 1.8 million units, which was also a record.
Cadillac posted an impressive June, with its sales jumping 34% year over year to 9,552 units as demand for three critical vehicles topped 2,000 last month: the ATS-L and XTS sedans and the XT5 crossover.
GM's Buick brand is highly successful in China. Its deliveries were up 10% compared to last year's June, and it posted a strong sales volume of 86,054 units. Almost half of that total was driven by two highly successful vehicles, the Excelle GT sedan and the brand's best-selling SUV, the Envision. Buick's Excelle recorded sales that exceeded 26,000 units, and sales for the Envision jumped more than 27% to over 14,000 units.
The Baojun brand might not be as recognizable to investors as others under the global GM umbrella, but its value can't be understated. Baojun was a brilliant move by General Motors to create an entry-level, lower-cost brand, with local R&D to pinpoint consumer tastes, armed with an array of crossover vehicles. Partly for that reason, Baojun's deliveries more than doubled year over year to 43,249 units in June.
While GM's Buick, Cadillac, and Baojun brands each posted their best June ever, it was a different story for Chevrolet. The latter is GM's best-selling brand in America, but it's not finding the same success in China right now, with sales down 25% in June to 35,648 units.
It's definitely been a strong first half of the year for General Motors in the world's largest automotive market, but how does the competition compare?
Not all automakers are equal
For GM's crosstown rival, Ford Motor Company , it was a good but not a blockbuster month. Ford and its joint ventures squeaked out a 3% increase year over year in June sales, for a total of 85,105 units. Ford's namesake brand, its joint ventures, and Lincoln combined to increase sales 6% over the first six months of 2016 to total 577,097 units.
Ford's launch of the MKC and MKZ in China. Image source: Ford Motor Company.
Ford's SUVs continued to accelerate sales as the EcoSport, Kuga, Edge, Everest, Explorer -- and also Lincoln's MKC, MKX and Navigator -- combined to surpass 150,000 units sold. That was a good enough performance to notch a 27% sales gain over the prior year. Lincoln is quickly gaining traction with Chinese consumers as Ford continues to open dealership stores. At the end of the second quarter, Ford had 45 Lincoln stores open, and it plans to hit 60 stores by the end of this year. Thanks to that push, and increasing demand from Chinese consumers, Lincoln sales were up 190% during the first half of 2016 to 12,450.
Looking outside of Detroit automakers, success was definitely hit or miss for June. For instance, Honda Motor Co. posted an excellent 32% jump during June to reach 96,692 units sold. That strong uplift was driven primarily by two compact crossovers, the Vezel and XR-V. Honda's strong end to the second quarter helped push its first-half deliveries to 542,527 units in China, up 18% compared to last year.
Meanwhile, Toyota Motor Corp.'s June wasn't nearly as impressive in terms of gains, but it still managed to sell a higher volume of units than Honda or Ford. Toyota's sales slipped 3.4% to 97,100 units in China last month. However, this is why investors need to put a single month of sales in context: Toyota's first half of 2016 was still very strong; the Japanese automaker increased its sales by 16% to 592,100 vehicles.
Nissan Motor Co. , however, managed to top both of its Japanese automaker counterparts by posting a 17% rise in sales last month to just over 109,000 units. The strong June performance, as well as a better second quarter, helped offset the sluggish start Nissan had during the early part of 2016. Through the first half of 2016, Nissan has now increased its total sales by 3.8% compared to the prior year for nearly 610,000 units.
When it comes to major automakers selling more vehicles in China this year, so far, so good. The question for investors now is: Will this continue after 2016 when the government's purchase-tax reduction ends? Also, as competition heats up, how will it impact operating margins in the Asia-Pacific region? These two factors will be worth keeping an eye on, so stay tuned -- 2016 still has a long ways to go.
The article China Auto Sales: GM Posts Strong Volume but Japanese Lead in Gains originally appeared on Fool.com.
Daniel Miller owns shares of Ford and General Motors. The Motley Fool owns shares of and recommends Ford. The Motley Fool recommends General Motors. Try any of our Foolish newsletter services free for 30 days. We Fools may not all hold the same opinions, but we all believe that considering a diverse range of insights makes us better investors. The Motley Fool has a disclosure policy.
Copyright 1995 - 2016 The Motley Fool, LLC. All rights reserved. The Motley Fool has a disclosure policy.