Chevron's Net Doubles, Revenue Trails Estimates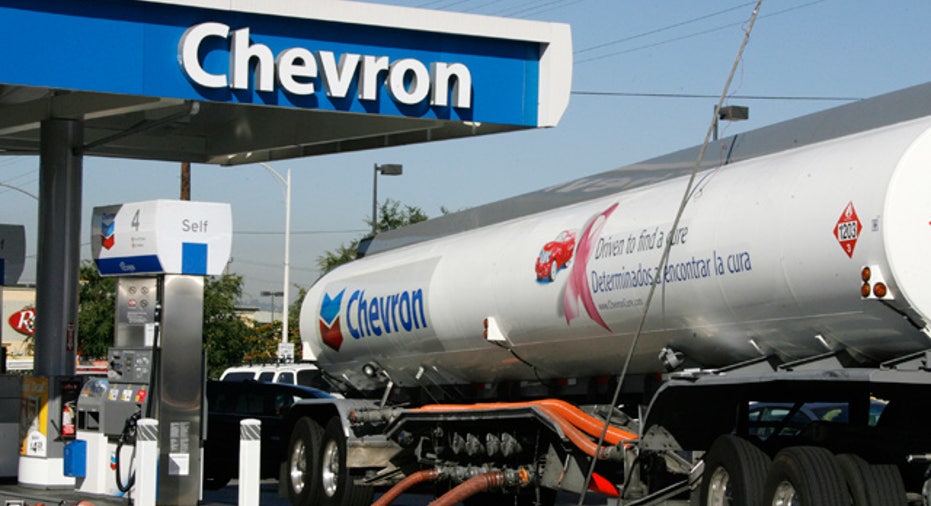 Chevron (NYSE:CVX) more than doubled its third-quarter profits and easily surpassed Wall Street's expectations, but the energy giant's revenue growth was slower than forecasted.
The San Ramon, Calif.-based blue-chip company said it earned $7.83 billion, or $3.92 a share, last quarter, compared with a profit of $3.77 billion, or $1.87 a share, a year earlier. Analysts had called for EPS of just $3.48.
However, revenue increased 30% to $64.43 billion, widely trailing estimates for $67.93 billion. Operating margins expanded to 20.7% from 13.8%.
"Current quarter earnings for our upstream operations benefited from higher crude oil prices on world markets," CEO John Watson said in a statement. "Gains on asset sales and improved margins for refined petroleum products contributed to increased earnings for our downstream businesses."
Shares of Chevron, the No. 2 U.S. energy company, slipped 0.37% to $108.86 ahead of the opening bell. The company's stock has rallied about 20% year-to-date.
Boosted by an average price of crude oil and natural gas liquids of $97 a barrel, Chevron posted upstream earnings of $6.2 billion last quarter, up $2.6 billion from a year earlier. Domestic upstream earnings hit $1.6 billion, up from $946 million.
Downstream earnings leaped to $2 billion, up by $1.4 billion, thanks to asset sales and improved margins.
Chevron's results come a day after rival ExxonMobil (NYSE:XOM) narrowly beat the Street with a 41% leap in third-quarter profits and a 32% gain on revenues.