Chevron's Earnings Fall Victim Yet Again to Cheap Oil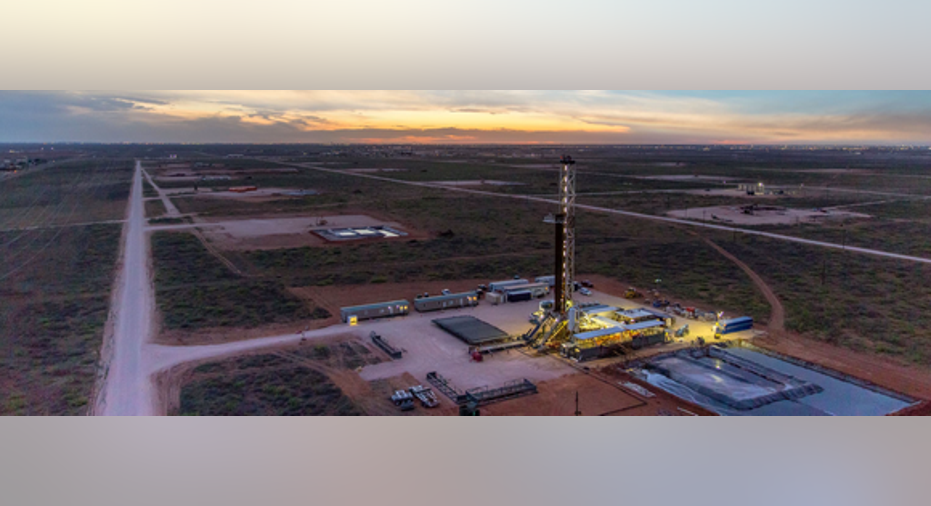 Image source: Chevron investor presentation.
After posting its first quarterly loss in 14 years last quarter, Chevron wasn't able to turn things around this quarter to get much better results. The company's per-share loss of $0.39 per share was a reflection of how brutal the oil and gas market has been. When a company has the size and scale that Chevron does, though, it can take a few quarters to turn the ship around. So let's take a look at some of the things that the energy giant is doing behind the headline numbers that might indicate that its results will start to improve in the coming quarters.
Chevron's results: The raw numbers
| Metric | Q1 2016 | Q4 2015 | Q1 2015 |
| --- | --- | --- | --- |
| Revenue | $23.553 billion | $29.247 billion | $34.558 billion |
| EBITDA | $2.692 billion | $4.290 billion | $7.316 billion |
| Net income | ($725 million) | ($588 million) | $2.567 billion |
| Earnings per share | ($0.39) | ($0.31) | $1.38 |
Data source: Chevron earnings release and S&P Global Market Intelligence.
The two big pain points for Chevron this quarter were commodity prices and weaker refining margins. Beyond that, the company wasn't able to offset those issues with upticks in production or refinery throughput. In the first quarter, the average realized price for a barrel of oil was only $28, compared to $44 per barrel in Q1 2015. Even with drastic cuts to the company's cost structure, it's close to impossible for Chevron to make a profit at that price point.
When you add the decline in refining margins to the low price issue, it's clear why the company has been struggling. Here's a quick breakdown of Chevron's earnings by business segment. A key point of note in these numbers is that U.S. upstream earnings increased significantly from the fourth quarter. That's because Chevron realized a $955 million asset impairment at the time that was absent in the recently reported quarter.
Image source: Chevron earnings release, author's chart.
From a cash flow perspective, things don't look much better. The company has reduced capital and exploratory spending by 19% compared to last year as some major capital projects have come online, but cash flow from operations has dried up even faster. Not only did Chevron need to take out another $3.8 billion in debt, but it also had to reach into its cash pile to pay the rest of its expenses for the quarter.
Image source: Chevron investor presentation.
What happened with Chevron this quarter
Net oil equivalent production was down 15,000 barrels per day to 2.67 million barrels per day. The largest reason for the decline was the shut down in the Partition Zone between Saudi Arabia and Kuwait, where Chevron is a joint partner.
Its Gorgon LNG facility shipped its first cargo in March, and reached a production rate of 90,000 barrels of oil equivalent per day, but was shut down for repairs, and is expected to be back up and running in May.
Wheatstone LNG remains on track and expects first cargoes in mid-2017.
The three major projects that started in the fourth quarter -- Lianzi, Moho Nord, and Chuandongbei -- all continued to ramp up production
Chevron expects to complete four major transactions in the second quarter, and is currently in negotiations to sell its downstream operations in Hawaii.
The $3.8 billion in debt raised this past quarter gives Chevron a debt-to-capital ratio of 22%, its highest since 2004.
What management had to sayThere isn't much that a CEO in the oil and gas industry can say right now that will give a lot of confidence to investors, but John Watson did his best by mentioning the things the company can control, like capital spending and bringing operational costs down:
Looking forwardChevron has said on multiple occasions that it is doing everything that it can to preserve its financial standing while paying out a dividend to investors. It expects that, by 2017, it will be able to cover all capital expenses and dividends with operational cash flow, and Brent crude oil at $52 a barrel. That's a pretty ambitious goal considering that a year ago, it was expecting to be cash flow breakeven at $70 a barrel. Management believes it can achieve this by reducing capital and exploratory spending by about $15 billion from 2015 levels. The one trade-off to consider, though, is that the company won't be spending much to plant the seeds for future growth.
For the long term, though, these are the right moves to make now. Chevron has been outspending its cash-generating ability for some time, and low oil prices could continue to do it some financial harm. It will likely be awhile before we see a decent recovery in commodity prices, so Chevron needs to be ready to handle a cheap oil environment for a bit longer.
The article Chevron's Earnings Fall Victim Yet Again to Cheap Oil originally appeared on Fool.com.
Tyler Crowe has no position in any stocks mentioned.You can follow him at Fool.comor on Twitter@TylerCroweFool.The Motley Fool owns shares of and recommends Chevron. Try any of our Foolish newsletter services free for 30 days. We Fools may not all hold the same opinions, but we all believe that considering a diverse range of insights makes us better investors. The Motley Fool has a disclosure policy.
Copyright 1995 - 2016 The Motley Fool, LLC. All rights reserved. The Motley Fool has a disclosure policy.