Chevron Returns to Profit, but Revenue Slides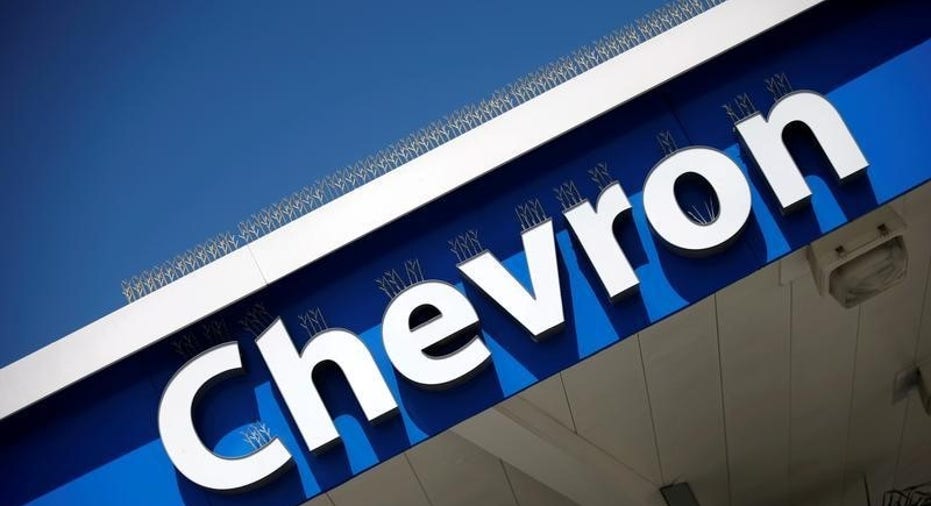 Chevron said its quarterly profit plunged 35% from a year earlier and revenue slid more than expected amid low oil prices, though the company returned to the black after three straight quarters of losses.
Still, earnings came in above estimates, and shares of the No. 2 energy company in the U.S. by revenue inched 0.4% higher premarket to $10.35.
Chief Executive John Watson said third-quarter results, though down from a year ago, improved from the first two quarters of the year.
The company has cut capital spending and operating and administrative expenses by more than $10 billion from the first nine months of 2015 "as a result of a series of deliberate actions we have taken," he said.
During the quarter, the company's average sales price per barrel of crude oil and natural gas liquids was $37, down from $42 a year ago.
Pressured by the prolonged swoon in oil prices cutting into profitability, the San Ramon, Calif.-based company has looked to cut costs. Chevron has said it would cut about 8,000 jobs -- up to 12% of its workforce -- and slash billions of dollars from its capital-spending budget to deal with market conditions.
In all for the September quarter, Chevron reported a profit of $1.3 billion, or 68 cents a share, down from $2 billion, or $1.09 a share, a year earlier.
Revenue slipped 12% to $30.14 billion. Analysts had projected earnings of 37 cents a share on $30.33 billion in revenue.
Profit in Chevron's downstream, or refining, operations dropped 52% to $1.07 billion in the latest quarter.
Upstream operations, which include exploration and drilling, meanwhile, in the U.S., saw a narrower loss at $212 million, compared with $603 million a year ago, due to lower operating and depreciation expenses, and lower tax items, partially offset by lower crude oil. Mr. Watson on Friday said the company has progressed toward lowering the cash break-even in the upstream business.
The company also raised its quarterly dividend by a penny to $1.08 a share -- its 29th consecutive raise on the annual dividend payout.
Also Friday, rival Exxon Mobil, the largest U.S. oil company, posted a 38% decline in quarterly profit as revenue slid more than expected amid lower oil prices.
Write to Anne Steele at Anne.Steele@wsj.com