Chevron Reports 1Q Loss Due to Low Oil Prices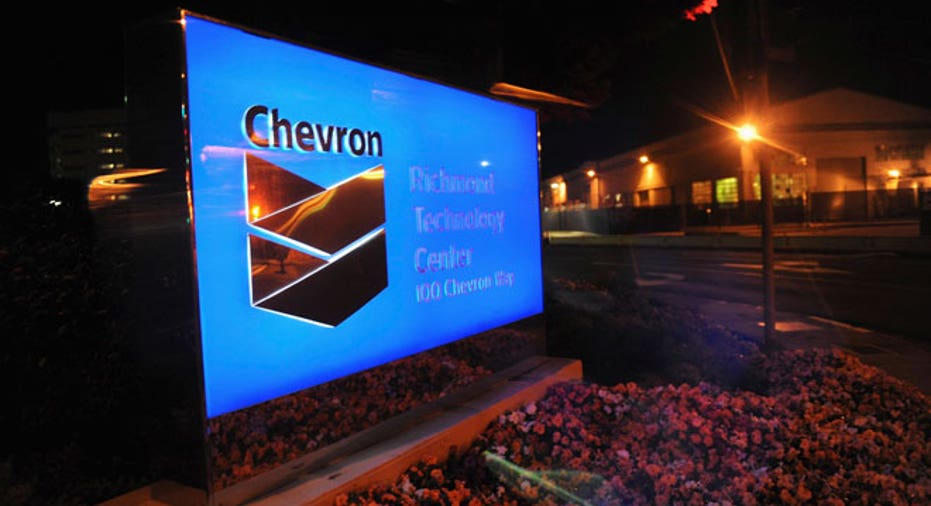 Chevron on Friday reported a wider-than-expected loss amid lower oil prices and the stronger dollar.
Shares in the second-largest energy company in the U.S. by revenue fell 1.5% to $100.91 in premarket trading.
Chief Executive John Watson said the company's upstream business was impacted by a more than 35% decline in crude-oil prices.
The company's average sales price per barrel of crude oil and natural gas liquids was $26 in the first quarter, down from $43 a year earlier.
"Our downstream operations continued to perform well, although overall industry conditions and margins this quarter were weaker than a year ago, " said Mr. Watson.
Chevron said late last year that it would cut up to 10% of its workforce and slash its capital spending budget by 25% this year. Like many of its peers, the San Ramon, Calif.-based oil company has looked to cut costs as sharply lower energy prices whack profitability.
Chevron's upstream operations, which include exploration and drilling, were hit worst by the plunge in energy prices. In the U.S., the segment lost $1.46 billion after earning $1.56 billion a year earlier. In its downstream operations -- refining -- Chevron saw its profit nearly halve to $735 million.
Overall, Chevron reported a loss of $725 million, or 39 cents a share, down from a profit of $2.57 billion, or $1.37 a share, a year earlier.
Revenue tumbled 31% to $23.55 billion. Analysts projected a loss of 20 cents on $21.43 billion in revenue, according to Thomson Reuters.
Also Friday, rival Exxon Mobil Corp., the largest U.S. oil company, said its first-quarter profit plunged 63% as oil prices remain depressed, but the decline was smaller than analysts had predicted.
Write to Anne Steele at Anne.Steele@wsj.com