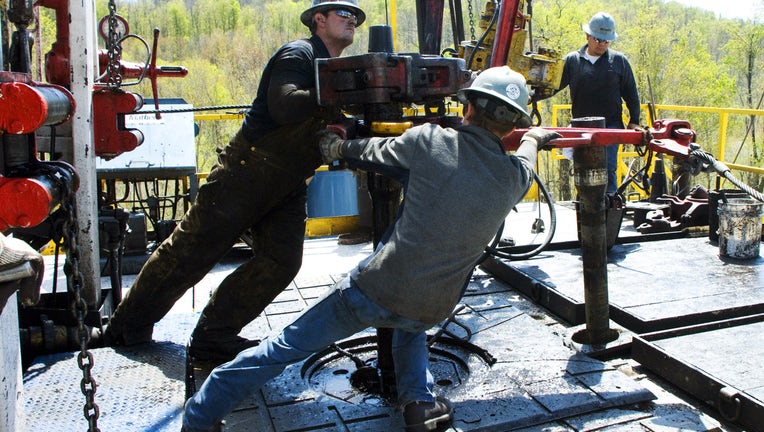 Chesapeake Energy Corp. swung to a first-quarter profit as on a revenue boost from energy production.
The Oklahoma City company earned $140 million, or 8 cents per share, compared with a loss a year earlier. Earnings, adjusted for non-recurring costs, were 23 cents per share.
The results topped Wall Street expectations. The average estimate of 13 analysts surveyed by Zacks Investment Research was for earnings of 19 cents per share.
The oil and natural gas company's revenue rose 41 percent to $2.75 billion in the period. Its adjusted revenue was $1.47 billion, which also beat Street forecasts. Six analysts surveyed by Zacks expected $1.1 billion.
The company is starting to increase its drilling budget and rig count following years of spending cuts and layoffs caused by a decline in energy prices.
It was operating 16 rigs on average during the quarter, compared with 8 rigs a year prior.
Chesapeake shares have declined 21 percent since the beginning of the year, while the Standard & Poor's 500 index has climbed roughly 7 percent. The stock has dropped 4.5 percent in the last 12 months.
_____
This story was generated by Automated Insights using data from Zacks Investment Research. Access a Zacks stock report on CHK at https://www.zacks.com/ap/CHK
_____
Keywords: Chesapeake Energy, Earnings Report