Chesapeake Halts Preferred Dividends Amid Weak Oil Market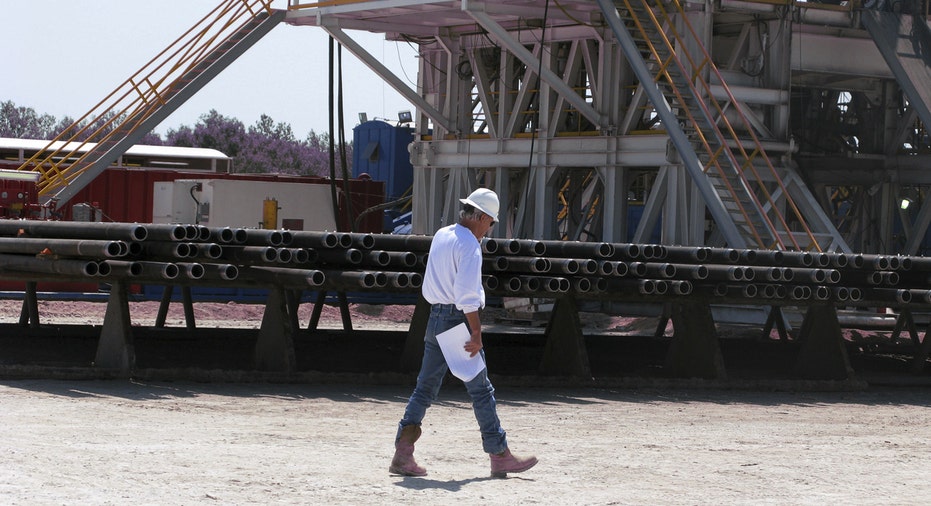 Chesapeake Energy (NYSE:CHK), battling weak prices for oil and natural gas, announced on Friday that it suspended dividends on its preferred shares in an effort to conserve cash.
The move will save Chesapeake about $170 million annually, which the Oklahoma City-based company will use to pay off debt. According to RBC Capital Markets, some of Chesapeake's senior notes have been trading at 30% to 50% of their par value.
"Given the current commodity price environment for oil, natural gas and natural gas liquids, we believe that redirecting this cash toward debt retirement provides better returns for the company," CEO Doug Lawler said in a statement. "We currently have senior debt securities trading at significant discounts, and we will continue to take advantage of that within the coming year."
Energy firms such as Chesapeake, the second-largest producer of natural gas behind Exxon Mobil (NYSE:XOM), have seen their stock prices plummet in tandem with falling oil prices. With U.S. crude slipping to its lowest point since 2003, Chesapeake shares recently touched a 16-year low.
But in recent sessions, oil has staged a sharp rebound and climbed back to the $30 mark. U.S. crude is up around 20% from its Wednesday low of $26.19 a barrel. Futures were trading at $31.43 a barrel on Friday.
Meanwhile, Chesapeake's shares rose 2.4% to $3.63 in recent action, following strong early gains of up to 15%. The energy sector as a whole was leading the market higher with a 3.2% rally.
In a research note to clients, analysts at RBC Capital Markets called the suspension of preferred dividends a "prudent decision to further conserve cash and potentially reduce financial leverage." Asset sales remain the most likely source of additional capital to further improve Chesapeake's free cash flow, RBC Capital Markets added.
Over the last two-plus years, Chesapeake has sold off assets and cut costs following a period of aggressive spending. Chesapeake took on debt to acquire land rights for oil and gas drilling during Aubrey McClendon's tenure as CEO. Lawler has led efforts to reduce Chesapeake's debt since taking over in 2013.