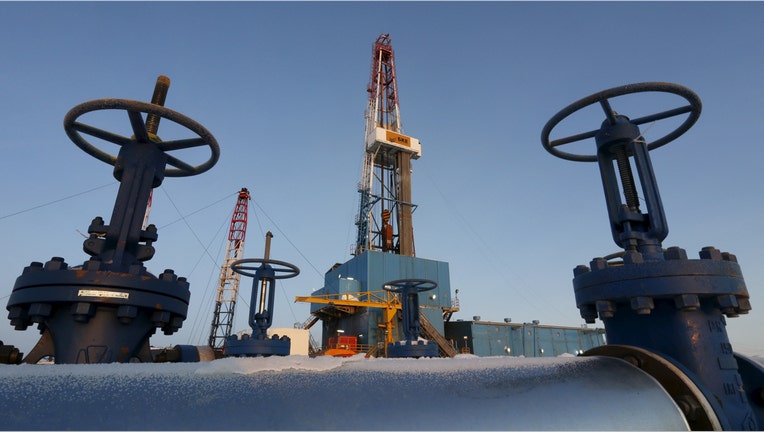 UPDATED
Chatter that the Organization of the Petroleum Exporting Countries is closer to a production cut boosted oil prices on Friday, although the likelihood of a deal between the oil cartel and other nations remains uncertain.
U.S. crude was threatening to drop below the $26-a-barrel threshold on Thursday. Futures traded as low as $26.05 a barrel, the lowest mark since May 2003. Later in the day, the Wall Street Journal quoted the United Arab Emirates Energy Minister as saying OPEC members are "ready to cooperate." The comments ignited a rally, as oil raced 12.3% higher to $29.44 a barrel. Friday marked the best day for West Texas Intermediate crude in seven years.
"Movement is occurring towards a production deal as certain OPEC members come under enormous financial strain (Venezuela is thought to be on the brink)," Larry Shover, chief investment officer of SFG Alternatives, wrote in a note.
News of a possible OPEC cut offered a glimmer of hope for investors who are searching for signs that the global oil glut will ease. However, while talk of closing the spigots has heated up recently, the odds of OPEC taking action may be slim. OPEC is unlikely to reduce its oil output unless it coordinates with non-member exporters, mainly Russia.
"We view this as further jawboning, with the likelihood of a coordinated response on supply cuts very low," according to Australia's ANZ Bank.
In his translated comments posted on Thursday, the UAE's energy minister said other countries must be involved in a production cut. Last month, Russia's energy minister said the nation would be willing to discuss a 5% cut during talks with OPEC in February, but OPEC hasn't announced if it plans to meet with Russian officials.
Oil prices have been mired in a long slump, retreating more than 70% from a July 2014 high of $108 a barrel. According to the U.S. Energy Information Administration, domestic crude inventories "remain near levels not seen for this time of year in at least the last 80 years."
Adding to worries over swelling oil supplies, the Paris-based International Energy Administration issued a report on Tuesday that showed Saudi Arabia, Iraq and a sanctions-free Iran increased output in January. As a whole, OPEC increased production by 280,000 barrels a day to 32.6 million.