Chase Sapphire Reserve Card Is Cutting Its Bonus Points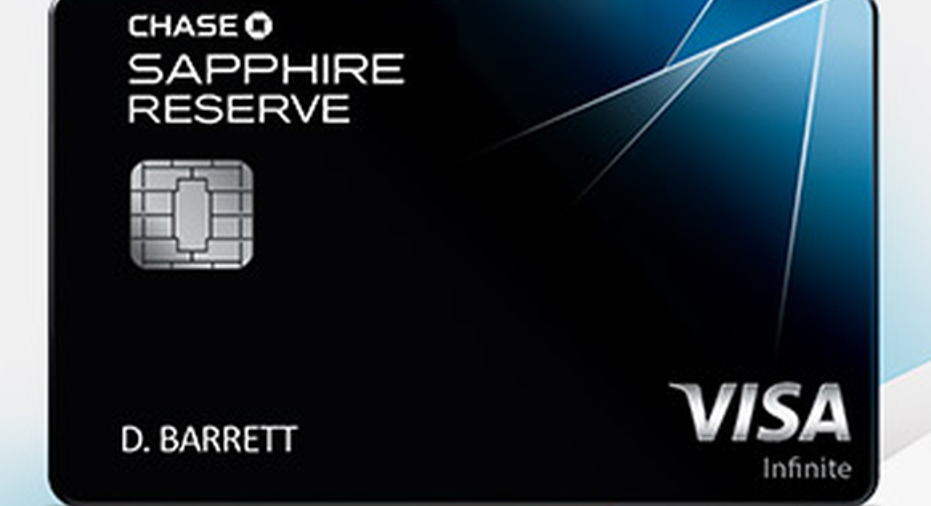 There's bad news in the world of credit card reward points, as JPMorgan Chase (NYSE: JPM) just announced that it's cutting the bonus points on its Chase Sapphire Reserve Card in half.
An instant success
The card was an instant success last year when JPMorgan Chase announced it, thanks to the card's generous rewards points. "I have never seen such interest in a credit card, and I've been doing this for 15 years," travel blogger Gary Leff told the Associated Press at the time.
The main draw was the 100,000 points that cardholders get for spending at least $4,000 on the card in the first three months. That equates to approximately $1,500 worth of travel rewards.
The Chase Sapphire Reserve Card provides a major recurring benefit as well -- that is, beyond the sign-up bonus. It comes with a $300 annual credit that can be used toward travel.
There's the usual litany of rewards, too. Cardholders get three points for every dollar spent on travel and at restaurants, access to luxury airport lounges, and the ability to transfer points earned to leading airline and hotel loyalty programs.
Even with its hefty $450 annual fee, it's easy to see why the Chase Sapphire Reserve Card may be the best travel reward card of all time.
Too good to be true
It now seems, in fact, as if it may have been too good to be true.
Chase just announced that it's cutting the sign-up bonus in half. Now, instead of getting 100,000 points for signing up and spending $4,000 within the first three months, new cardholders will get 50,000 points.
That's still a lot of points -- it's equivalent to $750 worth of travel rewards -- but it's a far cry from the original deal.
Image source: JPMorgan Chase.
Chase is chalking this up to marketing, noting that decreasing the sign-up bonus was always part of its plan. "We wanted to get people's attention with the 100,000 point bonus and we were delighted with the response," a spokesperson for Chase told Yahoo! Finance.
This may be true, though it's also worth noting that the popularity of the card caught even JPMorgan Chase by surprise. This could have factored into the equation as well.
It ran out of the metal used to make the cards not long after introducing it. And on the bank's latest earnings call, its chief financial officer, Marianne Lake, noted that revenue in its credit card division would be down by $200 million as a result of the offer.
It's not too late
Fortunately, for anyone out there who still wants to get in on this, there's still time.
You have until Jan. 11 to apply for the card on JPMorgan Chase's website here. Or if you're willing to visit one of its branches, you can apply for a card in person at a Chase location at any time until March 12.
10 stocks we like better than JPMorgan Chase When investing geniuses David and Tom Gardner have a stock tip, it can pay to listen. After all, the newsletter they have run for over a decade, Motley Fool Stock Advisor, has tripled the market.*
David and Tom just revealed what they believe are the 10 best stocks for investors to buy right now... and JPMorgan Chase wasn't one of them! That's right -- they think these 10 stocks are even better buys.
Click here to learn about these picks!
*Stock Advisor returns as of January 4, 2017
John Maxfield has no position in any stocks mentioned. The Motley Fool has no position in any of the stocks mentioned. The Motley Fool has a disclosure policy.