Chronicling the week through June 10, 2015.
1. China's Wild Week Told in 4 Simple Charts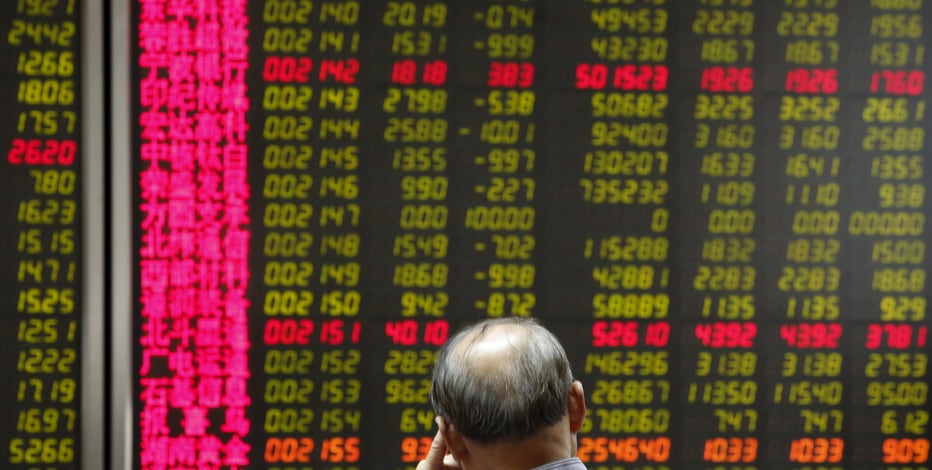 ---
Charting China's wild week and the impact it had on U.S. markets.
2. The Shanghai Composite's Surreal Week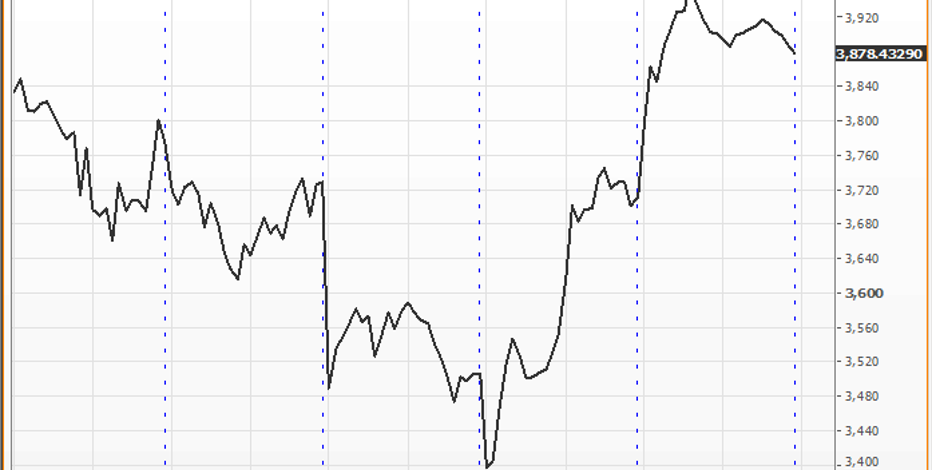 ---
The Shanghai Composite saw its share of wild swings this week, being up as much as 7.8% at the high Friday, and down as much as 8.5% at the low Thursday. That works out to a 16.3% swing, the second-biggest weekly trading range for China's benchmark stock index in more than seven years (last week took the number one spot at 16.4%). To put that into perspective, it would be the equivalent of a 2,800-point swing in the Dow Jones Industrial Average. Yeah, that's a lot of volatility! - Charles Brady, Senior Editor, FOX Business Network
3. 3 Chinese ADRs That Got Hammered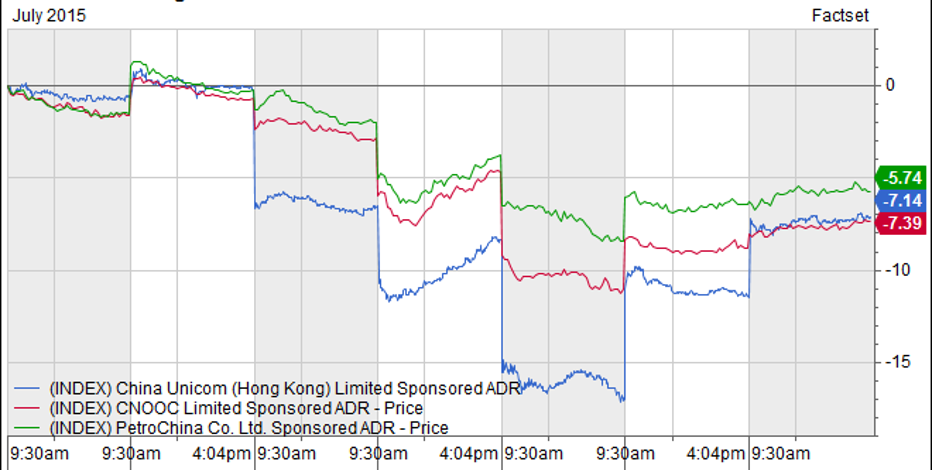 ---
Although the Shanghai Composite tacked on 5% for the week, three of China's biggest ADRs did not have the same performance. China Unicom, CNOOC LTD and PetroChina all posted weekly losses.
4. Wall Street's Fear Index Spikes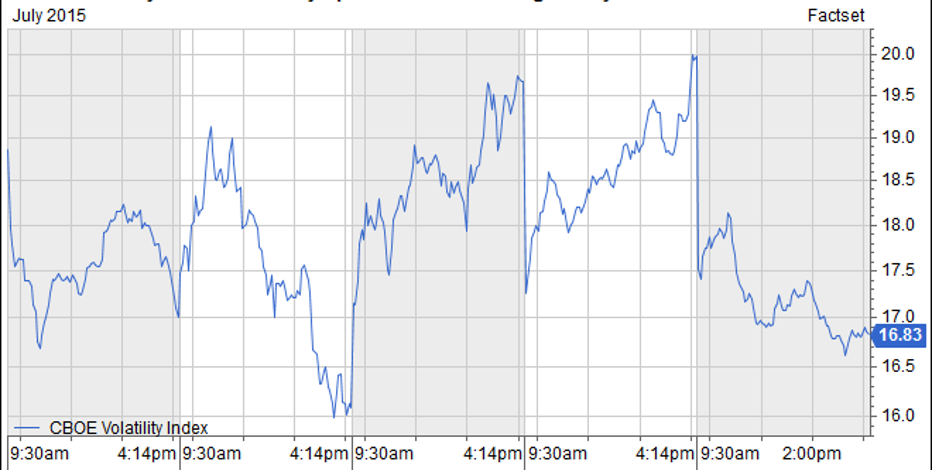 ---
The VIX Index, which measures volatility, jumped to a level of 20, the highest since February. But cooler heads prevailed as the VIX ended the week little changed, settling slightly above 16.
5. S&P 500 Stocks Saw Big Weekly Swings But End Week Little Changed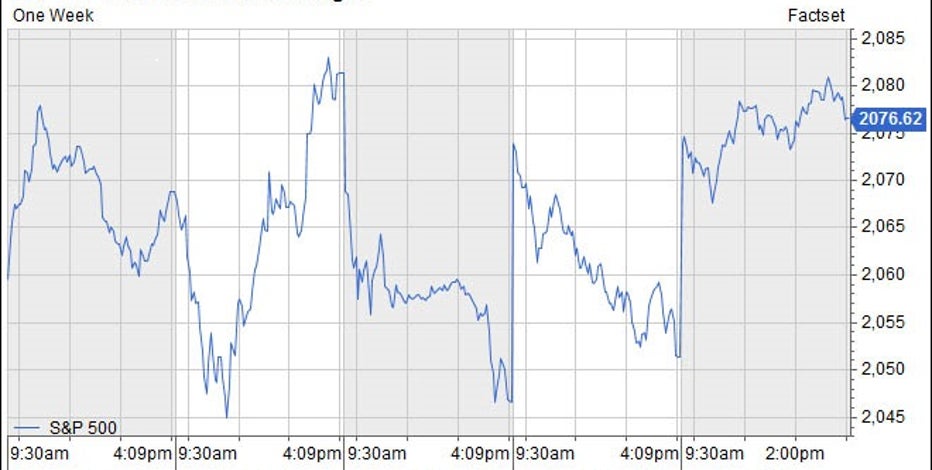 ---
Despite significant swings the S&P 500 Index ended the week little changed, with five of the 10 sectors posting gains. Top sectors included consumer staples, utilities and consumer cyclical names. Telecom, materials and energy were the laggards.