Charles Schwab vs. OptionsHouse: A Comparison of Popular Online Brokers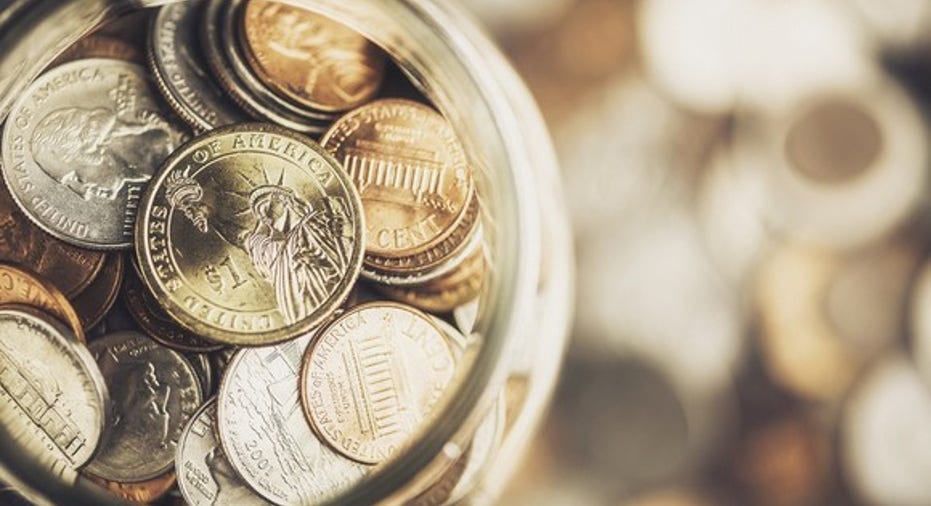 When you're ready to take the next step to becoming an investor, you'll need to open a brokerage account to start placing your trades. Popular discount brokerage services like Charles Schwab and OptionsHouse make trading easy and inexpensive, but one may be better for your portfolio. Here's how these two popular services compare on matters that are most important for long-term investors.
Trading costs and commissions
The good news is that trading costs continue to decline toward zero. Both Charles Schwab and OptionsHouse make placing most trades less expensive than a takeout meal at a fast food chain. Here's how their commissions vary by the type of investment.
| Broker | Stocks/Options | ETFs | Mutual funds |
| --- | --- | --- | --- |
| Charles Schwab | $8.95 per trade + $0.75 per options contract | $8.95 per trade | $76.00 per purchase |
| OptionsHouse | $4.95 per trade + $0.50 per options contract | $4.95 per trade | $20.00 per purchase |
Source: Company websites
On most trades, these two brokers are just a few dollars apart. Where they differ most meaningfully -- mutual fund commissions -- you'll need to hang an asterisk. Although Schwab's standard commissions are higher, it has one of the lengthiest lists of no-transaction-fee (NTF) mutual funds.
Furthermore, you might find that special offers effectively result in your broker paying you to get stared. That's a benefit that isn't reflected in commission prices, though it is a factor in the total cost of a brokerage account.
Commission-free ETFs and NTF Funds
If you like using funds in your portfolio, you'll be happy to find that some brokerages provide fee-free funds trades on thousands of ETFs and mutual funds. Here's how Charles Schwab and OptionsHouse compare on fee-free fund choices.
| Broker | Commission-free ETFs | NTF Mutual funds |
| --- | --- | --- |
| Charles Schwab | 200+ (Schwab, Guggenheim, State Street, and more) | 3,900+ |
| OptionsHouse | None | None |
Source: Company websites
The takeaway here is that although Schwab's standard commission prices are higher for mutual funds and ETFs, it offers thousands of funds that you can buy or sell without paying a fee. This just goes to reinforce the fact that there's more to picking a brokerage than cost, especially the published pricing tables.
Account minimums
Some brokerages require initial minimum deposits, but Charles Schwab and OptionsHouse do not. You can open an account with either brokerage with as little as you find suitable. Note that some investments like mutual funds require certain minimum investments. Similarly, you'll need enough cash to buy at least one share of a stock or ETF and pay the commission to make your first trade.
There may be no true minimum to open an account, but there may be a practical minimum to actually make your first investment. Many brokers reward investors with cash bonuses and commission-free trades for making larger deposits. Learn more about brokers' current special offers.
Trading platform
Here at The Motley Fool we prefer to invest with a horizon that spans years or even decades. Thus, we don't really fit the definition of traders, and trading platforms aren't really that important to how we invest. If we can simply place the occasional trade, we're happy with a platform.
Like debates over the best musicians or operating systems, we tend to think personal preference is what tends to matter most. If a platform is important to you, give a brokers' platform a run for its money with a demo account.
No-minimum brokers like Charles Schwab and OptionsHouse allow you to start small with your investments and build them up over time. Image source: Getty Images.
International stocks and ADRs
Investors who like allocating their investments to foreign stocks may want to pay particularly close attention here. Depending on how you invest in foreign companies, the differences between Charles Schwab and OptionsHouse may be very substantial to you.
| Investments | Charles Schwab | OptionsHouse |
| --- | --- | --- |
| American Depositary Receipts (ADRs) | Yes | Yes |
| International stock markets | Yes | No |
| ETFs/Mutual funds of foreign stocks | ETFs and mutual funds | ETFs and mutual funds |
Source: Company websites
Both brokers allow you to invest in ADRs and funds of foreign stocks. However, when it comes to placing trades directly on foreign stock exchanges, OptionsHouse doesn't offer the service, but Charles Schwab does.
Schwab clients can access up to 12 foreign markets electronically, and up to 30 foreign markets through its Global Services desk. Notably, though, trades on non-U.S. exchanges typically incur additional fees and commissions. You'll discover that the list of brokers that offer international trading is fairly short.
Research quality and tools
We think investors can benefit from having access to research and second opinions. It's become standard for many brokers to offer free screening tools and reports just for having a trading account.
OptionsHouse offers pre- and mid-market briefings, a daily webcast with analysts, ResearchLAB reports on many of the most popular stocks, in addition to Reuters reports. Charles Schwab provides proprietary research from Schwab analysts, in addition to reports from Morningstar, S&P, and Credit Suisse, just to name a few of its research offerings. In either case, we've just scratched the surface of what each broker has to offer, and individual investors can find plenty to like about the research capabilities of either brokerage service.
Mobile app
If you have an internet connection, you can now trade from just about anywhere with mobile trading applications. Here's how users and clients of each broker rated their iOS and Android apps (as of 1/03/2017).
| Broker | Apple App Store | Google Play |
| --- | --- | --- |
| Charles Schwab | 3.0 stars | 4.0 stars |
| OptionsHouse | 2.0 stars | 3.0 stars |
Source: Relevant app stores
Picking an online brokerage: Charles Schwab or OptionsHouse?
Either brokerage could be a good fit for a certain type of investor. OptionsHouse offers low commission prices on the most popular types of investments, but doesn't offer as many fee-free funds. Other investors may see Charles Schwab's international investment options and fee-free fund selection as being more important than its higher standard commission prices.
Ultimately, there isn't one broker for every portfolio; it's all about how a brokers' line up of offerings fit with your personal investment needs. To be clear: The Motley Fool doesn't endorse any particular broker, but we can help you shop around to find a good fit for you. Visit Fool.com's Broker Center for a comparison of features and special offers for traditional brokerage accounts. The Fool.com IRA Center is specifically designed with the retirement saver in mind.
10 stocks we like better thanWal-MartWhen investing geniuses David and TomGardner have a stock tip, it can pay to listen. After all, the newsletter theyhave run for over a decade, the Motley Fool Stock Advisor, has tripled the market.*
David and Tomjust revealed what they believe are theten best stocksfor investors to buy right now... and Wal-Mart wasn't one of them! That's right -- theythink these 10 stocks are even better buys.
Click hereto learn about these picks!
*StockAdvisor returns as of December 12, 2016The author(s) may have a position in any stocks mentioned.
Jordan Wathen has no position in any stocks mentioned. The Motley Fool has no position in any of the stocks mentioned. The Motley Fool has a disclosure policy.