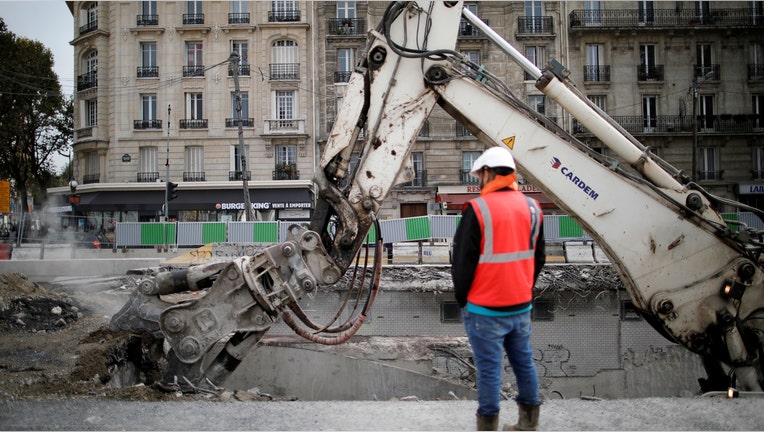 The ADP National Employment Report blew the cover off the ball coming in at 298,000 against consensus estimate of 188,000 and it gets even better. The great part of the report is men, who make up the bulk of workers in certain sectors such as construction, are going back to work after a long drought.
Goods producing jobs increased 106,000 the highest ever for the ADP report driven by:
---
Jobs Are Coming Back
Mining +8,000
Construction +66,000
Manufacturing +32,000
---
This development is positive in so many ways beyond the fact the epicenter of the job losses during the Great Recession were those that involve men working with their hands in skilled positions. These job losses had a psychological impact on households in areas that have subsequently endured parabolic increases in the use of drugs –especially opioids- and hopelessness, as observed by the medical community.
When these jobs disappear for too long workers look for other opportunities but the skills are not taught or passed along.  Hence the current dearth of skilled carpenters and other craftsmen needed for rising demand in the housing market. Case in point, existing-home sales in January hit a 10-year high, expanding 3.3 percent to a seasonally adjusted annual rate of 5.69 million, according to the National Association of Realtors.
While there has been long term job destruction in most of these occupations, it should be noted that mining was increasing jobs (89,000 workers in Dec 2011) until onerous regulations forced the rapid closing of mines and diminished demand. Not to mention a rash of bankruptcies that rocked the coal industry.
---
Job Growth Improves, More to Go...
---
Moreover, these are good paying jobs that move the national economic needle. Check out the average hourly earnings in January 2017:
---
More Jobs With Fatter Paychecks
Utilities $35.98
Information $30.41
Mining $27.61
Financial $26.38
Construction $26.30
Manufacturing $20.65 
---
More From FOXBusiness.com...
Job seekers may get more positive news on Friday when the U.S. Labor Department releases its employment report. Economists polled by Reuters expect non-farm payrolls likely rose by 190,000 in February. That number may prove too conservative based on early 2017 hiring trends.
President Trump was elected to bring those so-called flyover states back-to-life and early indications are its happening already and in a big way. There is a steady stream of economic initiatives coming from the White House that will likely continue to capture your attention but this is the absolute best news for the nation-period.
Charles Payne is the host of Making Money with Charles Payne (weekdays 6-7 PM/ET) and joined FOX Business Network (FBN) in October 2007 as a contributor.
*Employment stats compiled from ADP, Federal Reserve Bank of St. Louis and U.S. Bureau of Labor Statistics.