Chairman of China's HNA Group dies in accident in France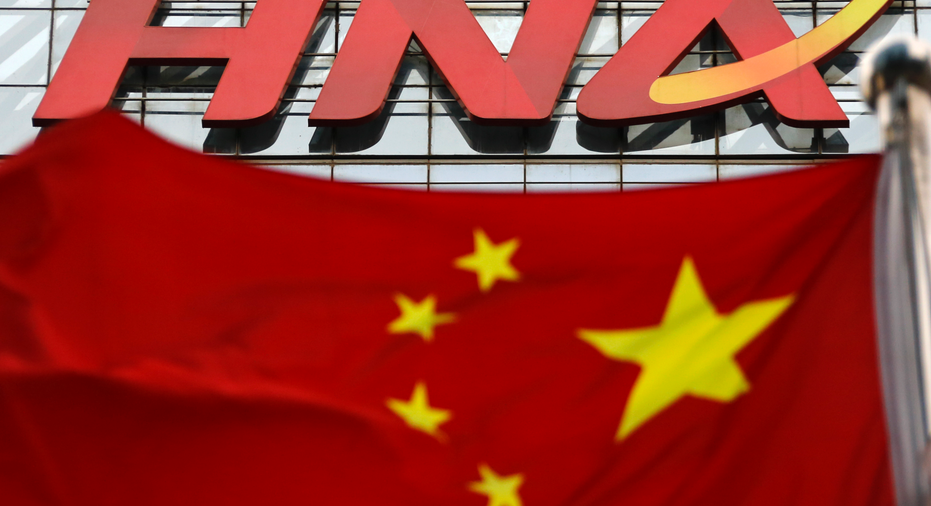 The co-chairman of HNA Group, a conglomerate that operates China's fourth-largest airline and racked up tens of billions of dollars in debt as it went on a global buying spree, died in an accident while on a business trip in France, the company said Wednesday.
Wang Jian, a co-founder of the company, suffered "severe injuries" in a fall in Provence in southern France and died Tuesday at age 57, said an HNA Group statement. It gave no other details.
"Together, we mourn the loss of an exceptionally gifted leader and role model, whose vision and values will continue to be a beacon for all who had the good fortune to know him, as well as for the many others whose lives he touched through his work and philanthropy," the company said.
Regional French media outlet France Bleu said Wang fell a dozen or so meters (yards) while taking photos on a high wall in Bonnieux, a town in a region famed for its panoramic views.
Launched in 1993 on the southern island of Hainan, HNA expanded into finance, hotels, logistics and other businesses in a multibillion-dollar global acquisition spree.
Its holdings include stakes in Deutsche Bank and China's fourth-largest airline, Hainan Airlines.
HNA has been selling some assets as Chinese regulators tighten lending controls and press companies to rein in debt.
In April, HNA disclosed plans to sell at least some of its more than $6.5 billion stake in hotel operator Hilton Worldwide Holdings Inc., according to a U.S. regulatory filing. It already has sold a more than $1 billion stake in an affiliated timeshare company, Hilton Grand Vacations Inc.
It agreed to sell its large stake in Spanish hotel operator NH Hotels to Thailand-based Minor International last month.
Wang graduated from the Civil Aviation University of China and received an MBA from the Maastricht School of Management in the Netherlands, according to his company.
HNA agreed last year to acquire a hedge fund operated by Anthony Scaramucci, an aide to U.S. President Donald Trump. That never received regulatory approval and the two sides called off the deal in April.