CES 2017: The 1 Thing Americans Want Most in a Smart Home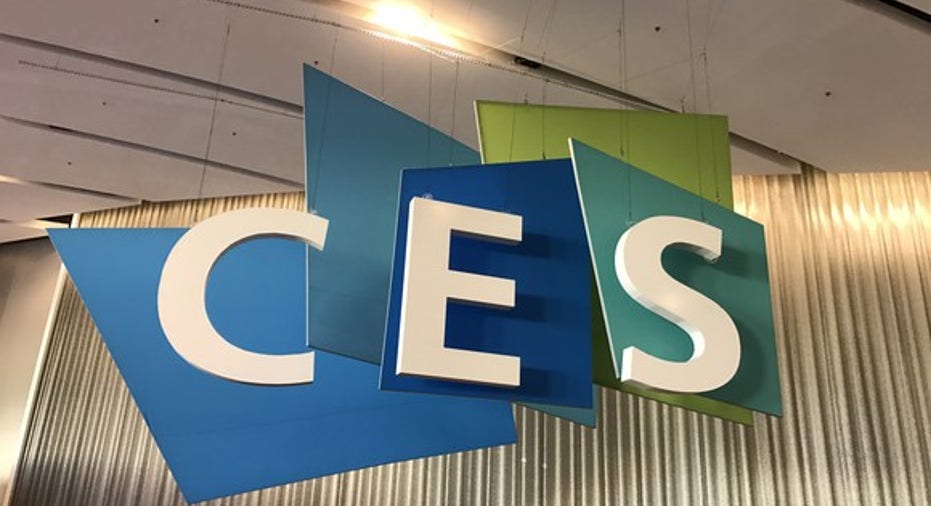 For the past few years, home automation -- the so-called smart home -- has been coming, but in 2017 it might be time to say it's here. Products like Amazon's (NASDAQ: AMZN) Echo/Alexa and Alphabet's (NASDAQ: GOOG) (NASDAQ: GOOGL) Google Home, along with Apple's (NASDAQ: AAPL) iPhone/Siri, have become viable platforms to control smart homes. And while only Amazon and Google have an official presence at the 2017 Consumer Electronics Show (CES), smart-home devices that work with one or more of those platforms (as well as others) were one of the dominant trends at the show.
In fact, the Consumer Technology Association (CTA), which puts on the show, released a new report on the eve of CES saying that smart homes would be the "most popular means of Internet of Things engagement." CTA also predicted sales of 29 million units in 2017, a 63% percent increase over 2016.
To make that happen, companies need to deliver devices that meet consumer needs. A new survey from Coldwell Banker Real Estate and Vivint Smart Homes found that there is one feature that a majority of Americans want on their smart-home devices: voice control.
Smart home devices were everywhere at CES 2017. Image source: author.
What does the survey say?
The report showed that more than 7 in 10 (72%) Americans who already have smart-home products controlled remotely by a smartphone, tablet, computer, or separate automatic system within the home itself want voice control. But, only 48% of people who have smart-home devices, the report found, already have voice control capability.
"We're not surprised that so many Americans want to be able to use their voice to control smart home products because it makes for a much more intuitive user experience," said Coldwell Banker Chief Marketing Officer Sean Blankenship. " ... we're hearing directly from our agents that their clients are demanding voice control to make their smart home experience more seamless."
Parents want voice control, according to the research, and nearly 4 in 5 (79%) of Generation X members have smart-home products but want voice control. That's followed by millennials at 74%, and baby boomers at 63%.
"Last year we announced our integration with Amazon Echo and we've been blown away with how consumers are unlocking the full potential of a voice-controlled smart home," said Vivint CMO Jeff Lyman. "By simply saying aloud what they want to happen with their locks, lights, thermostats and security system, customers spend more time living and less time managing. The experience is pretty magical."
What are Americans using voice control for?
When it comes to people who have smart homes with voice control and people who want smart homes with voice control, the top use in both cases is entertainment. That was the top use for the former at 57% and the latter at 43%. In both cases, controlling smart lighting was the second choice.
Image source: Coldwell Banker/Vivint.
Why is voice control important?
Most Americans believe that voice control will give them a more intuitive user experience, according to the Coldwell Banker/Vivint report, which was produced by surveying 4,108 U.S. adults ages 18 and older, among whom 923 have any smart home products. "The most commonly cited benefits for using voice control among respondents were hands-free control at 30%, increased user-friendliness at 17% and flexibility in location at 14%," read the study.
Part of the reason Americans want voice control in their smart-home devices is because they are already comfortable with the technology. Of the people surveyed who already have smart-home products, 74% of them said they use voice control on their smartphones.
This is what's coming
While Siri has stumbled at least partly because Apple launched it without tightly limiting its parameters and Google's Assistant has yet to make much of a mark, Amazon Echo shows that people will use voice control at home. Going from asking a digital assistant to tell you the weather or playing a song to having one actually control your home will take some time.
Amazon has taken a smart approach by slowly adding functionality and opening up its Echo/Alexa platform to outside developers. That has given the company a foothold in people's houses that might allow it to expand its presence. Apple, Google, and maybe even a few others have a chance to work their way in as well (and a quick look around at CES shows that dozens, maybe hundreds are trying to get involved in some fashion), but it's very clear that whatever products people select, voice control will have to be a key component.
10 stocks we like better thanWal-Mart When investing geniuses David and TomGardner have a stock tip, it can pay to listen. After all, the newsletter theyhave run for over a decade, the Motley Fool Stock Advisor, has tripled the market.*
David and Tomjust revealed what they believe are the ten best stocks for investors to buy right now and Wal-Mart wasn't one of them! That's right -- theythink these 10 stocks are even better buys.
Click hereto learn about these picks!
*StockAdvisor returns as of December 12, 2016The author(s) may have a position in any stocks mentioned.
Suzanne Frey, an executive at Alphabet, is a member of The Motley Fool's board of directors. Daniel Kline owns shares of Apple. He is not impressed with the various "robots" he has seen. The Motley Fool owns shares of and recommends Alphabet (A shares), Alphabet (C shares), Amazon.com, and Apple. The Motley Fool has the following options: long January 2018 $90 calls on Apple and short January 2018 $95 calls on Apple. The Motley Fool has a disclosure policy.