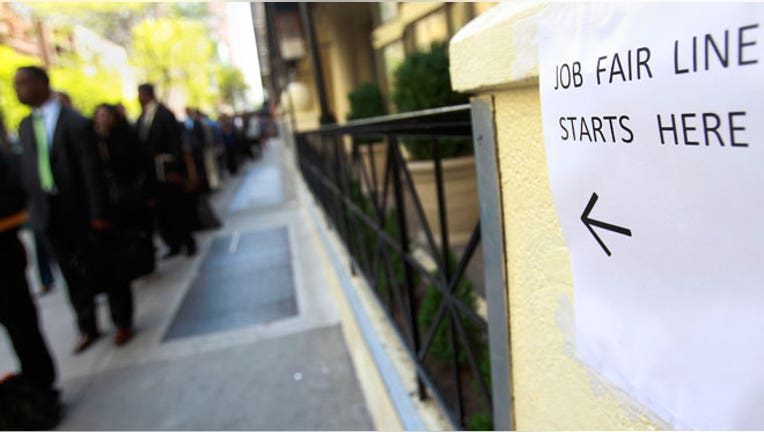 The U.S. economy could be doing a lot better if companies were hiring more, according to a group of CEOs that are responsible for a combined $7 trillion in annual revenues. As a result, they say, economic growth this year will remain subpar.
Gross Domestic Product (GDP) growth for 2016 is expected to be 2.2 %, lower than an initial forecast of 2.4%, according to the Business Roundtable first quarter 2016 Economic Outlook Survey. Presidential hopefuls, including U.S. Senator from Vermont Bernie Sanders and billionaire businessman Donald Trump, believe the U.S. economy should be growing twice as fast, at least.  During the fourth quarter of 2015, the U.S. economy grew just 1%.
CEOs from General Electric (NYSE:GE), JPMorgan (NYSE:JPM) and Caterpillar (NYSE:CAT), which help make up the member group, collectively agree the U.S. economy is not living up to its potential, in part due to an arcane U.S. tax system, according to the survey. The Business Roundtable has long been an advocate for lowering corporate tax rates, which stand near 40%, the highest among all the Organization for Economic Co-operation and Development (OECD) countries.
While the survey itself, which also measures capital spending and sales, saw a slight rise to a reading of 69.4, it continues to hover at three-year lows.
The group is also calling for Congress to ratify the Trans-Pacific  Partnership, (TPP) which aims to boost U.S. exports, among other initiatives. The TPP continues to be a controversial topic on the campaign trail. During FOX Business Network's GOP debate last November, Trump described the agreement as a "horrible deal", adding that it is too complicated. Instead, he said he would prefer to cut individual deals with countries one-on-one.
More From FOXBusiness.com