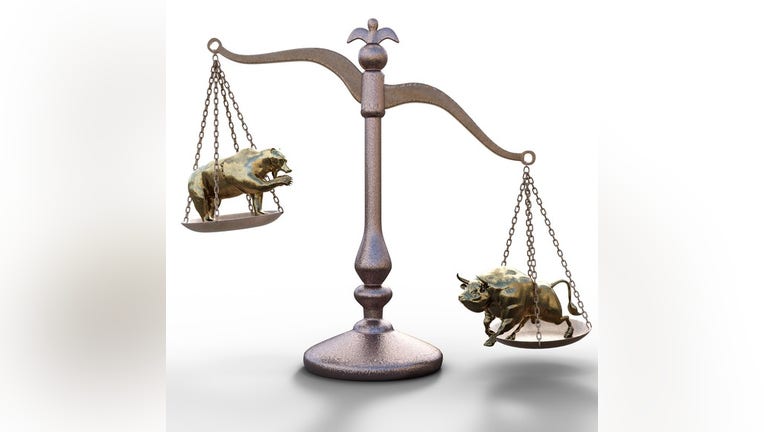 I'll admit, I think the small-cap oncology company Celldex Therapeutics (NASDAQ: CLDX) is one of the more attractive buys in this heated market. After all, the company has a tradition of pursuing highly important indications like triple negative breast cancer, it sports a diverse clinical pipeline of drug candidates indicated for numerous under-treated malignancies, and this biotech's current market cap of $375 million represents only a tiny fraction of its ginormous commercial aspirations going forward.
Even so, I think it's immensely important to play devil's advocate with stocks like Celldex that come off -- at least at first glance -- as absurdly undervalued. More to the point: Why might the bull thesis be wrong?
With this pivotal question firmly in mind, let's consider why the bears might, in fact, be right about this speculative cancer stock.
Image Source: Getty Images.
Celldex's value proposition centers around its experimental ADC for triple negative breast cancer
After the late-stage flame out of its brain cancer vaccine Rintega last year, Celldex'santibody-drugconjugate (ADC) glembatumumab vedotin, or glemba for short, took center stage as the company's lead product candidate. Glemba is presently in a Phase 2b study for heavily pre-treated patients with triple negative breast cancer who overexpress a protein calledgpNMB.
The long and short of it is that there is no FDA-approved drug on the market for this niche indication, and patients generally have to undergo multiple lines of chemotherapy in the hope of finding an effective treatment. So, if glemba hits its primary endpoint of improving progression-free survival relative to patients receiving Roche's Xelodea in this ongoing study, there's a real chance that this drug could grab an accelerated approval. This mid-stage study is expected to wrap up its primary data collection by year's end, perhaps setting up a regulatory filing by mid-2018, under a "best case" scenario.
The problem, though, is that the hypothesis that glemba is an effective treatment for this particular patient population is derived from a single observation of an exceedingly small sub-sample (N = 16) from the drug's prior exploratory trial dubbed "EMERGE". In other words, it's arguably dangerous to have any confidence whatsoever that glemba is actually going to succeed where so many other drugs have failed based on the rather limited amount of data collected thus far.
Making matters even shakier, the class of drugs glemba belongs to --antibody-drugconjugates -- has seen far more disappointments than successes over the years in the clinic, often because of off-site toxicity issues. After more than three decades of research, after all, Roche'sKadcyla and Seattle Genetics' Adcetris are the only ADCs still on the market today. That's not exactly an inspiring track record -- especially since ADCs were once believed to be a revolutionary step toward the holy grail of precision medicine.
Laboratory.
Lastly, Celldex does have an ongoing collaboration with Bristol-Myers Squibbto assess its immune boosting monoclonal antibody, varlilumab, in combination with Bristol's checkpoint inhibitor, Opdivo, across a variety of solid tumors. While this partnership may result in a licensing deal within the next year or so, the terms of any agreement may be heavily impacted by Celldex's negotiating position -- which again, is probably going to depend on glemba's near-term fate.
Bristol, after all, currently has ongoing collaborations to evaluate Opdivo in tandem with other promising immune activators in solid tumors -- meaning that this big pharma might not be particularly willing to sign a rich deal loaded with upfront milestone payments.
Are the bears right?
If Celldex fails to advance glemba down an accelerated regulatory pathway for triple negative breast cancer, the company appears to be at least four to five years away from having another shot at transforming into a commercial operation. That's particularly bad news in light of its last stated cash position of only$167 million, and quarterly R&D expenses that have been hovering around $26 million of late.
The point is that Celldex may have to turn to the public markets multiple times in the coming years just to muddle along if glemba doesn't hit the mark in its Phase 2b trial for triple negative breast cancer. A negative trial result or one that doesn't warrant an accelerated filing, after all, would likely hurt the biotech's negotiating position with Bristol regarding a possible licensing deal for its other near-term value driver, varlilumab.
So, while I regret to admit it because of Celldex's fairly bold approach to drug development, the bearsmay have the stronger argument in this case. And that's why this clinical-stage biotech is arguably only suited for investors with an especially strong appetite for risk.
10 stocks we like better than Celldex TherapeuticsWhen investing geniuses David and Tom Gardner have a stock tip, it can pay to listen. After all, the newsletter they have run for over a decade, Motley Fool Stock Advisor, has tripled the market.*
David and Tom just revealed what they believe are the 10 best stocks for investors to buy right now... and Celldex Therapeutics wasn't one of them! That's right -- they think these 10 stocks are even better buys.
Click here to learn about these picks!
*Stock Advisor returns as of May 1, 2017
George Budwell has no position in any stocks mentioned. The Motley Fool recommends Celldex Therapeutics and Seattle Genetics. The Motley Fool has a disclosure policy.