Celldex Therapeutics, Inc.'s Biggest Win in 2016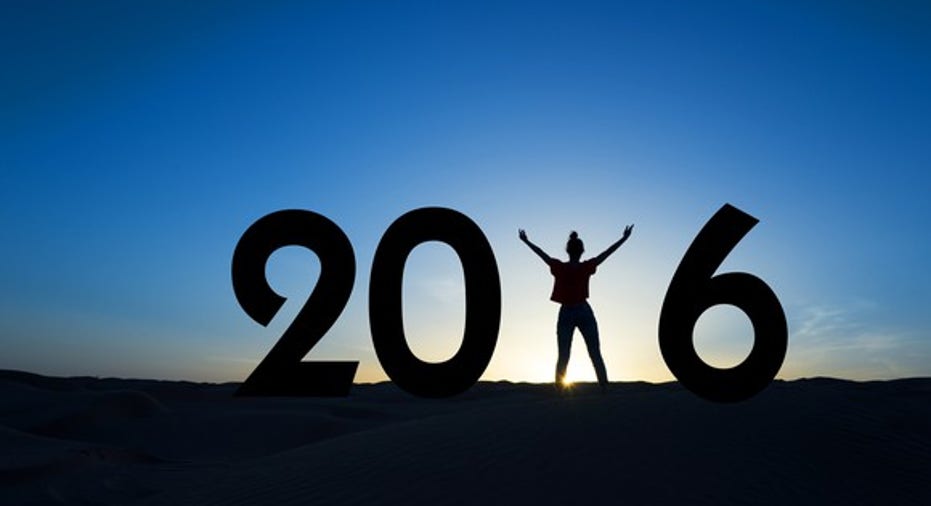 Celldex Therapeutics (NASDAQ: CLDX) saw its stock take a huge nosedive in 2016. That's what happens when your lead product flops in a late-stage clinical study. Did anything go right for the company this year? Actually, yes. Here's Celldex's biggest win in 2016.
Image source: Getty Images.
Going with glemba
Although Celldex certainly hoped for success with Rintega, the biotech at least had other pipeline candidates to fall back on. Two programs were at the top of the list: glembatumumab vedotin ("glemba") andvarlilumab ("varli").
In August, Celldex announced some good news for glemba. Themonoclonal antibody-drug conjugate met its primary endpoint in a phase 2 study targeting treatment of advanced melanoma.
Data from this study was subsequently presented in October.The primary endpoint of the study (six or more objective responses in the first 52 patients enrolled) was exceeded, with seven patients experiencing a confirmed response (tumor size reduction). Over half of the patients in the study (52%) had some level of tumor shrinkage.Based on these positive results, Celldex added a second cohort to the study featuring a combination of glemba and varli in treating metastatic melanoma.
It probably shouldn't be too surprising that glemba had these positive results. Celldex gained rights to thedrug with its acquisition of Curagen in 2009. Curagen and Seattle Genetics (NASDAQ: SGEN) first partnered in 2004 to develop anti-drug conjugates. The technology used in glemba is the same as used in Seattle Genetics'Adcetris.
The connection with Adcetris is a nice pedigree. Seattle Genetics made over $226 million last year from the drug. This year, Adcetris generated revenue of close to $195 million in the first three quarters. That's nearly 20% higher than the prior-year period.
Honorable mentions
That good news for glemba wasn't the only win for Celldex this year. The biotech also announced positive results for other pipeline candidates. Of special note was Celldex's update in June about encouraging results from a mid-stage study conducted by the Cancer Immunotherapy Trials Networkof CDX1401 and CDX301 in treating patients withmalignant melanoma.
Celldex began enrollment in July for a phase 1/2 study evaluating the potential of another experimental drug, CDX-014, in treating kidney cancer.CDX-014 is anantibody-drug conjugate that targets a protein calledT-cell immunoglobulin mucin-1 (TIM-1) that is over-expressed in several types of cancer.
The biotech also added to its pipeline with the November acquisition of privately held Kolltan Pharmaceuticals. This deal gives Celldex severalantibody-based drugs targeting receptor tyrosine kinases (RTKs). Two of these candidates are in early stage clinical studies.
Looking ahead
What's next for Celldex Therapeutics? Enrollment continues for the pivotal phase 2 METRIC study of glemba in treating triple-negative breast cancer. Final data collection for the primary outcome for the study is expected in late 2017.
This glemba study is the one for investors to watch especially closely. If it's successful, Celldex could at long last have a commercial product on its hands. Of course, as we saw with Rintega, anything can happen.
Despite the massive setback and corresponding stock implosion this year, Celldex still has the potential to succeed. If the magnitude of its wins is greater than its losses, 2017 could be a much better year for the biotech and its shareholders. But there's a long way to go.
10 stocks we like better than Celldex Therapeutics When investing geniuses David and Tom Gardner have a stock tip, it can pay to listen. After all, the newsletter they have run for over a decade, Motley Fool Stock Advisor, has tripled the market.*
David and Tom just revealed what they believe are the 10 best stocks for investors to buy right now... and Celldex Therapeutics wasn't one of them! That's right -- they think these 10 stocks are even better buys.
Click here to learn about these picks!
*Stock Advisor returns as of Nov. 7, 2016
Keith Speights has no position in any stocks mentioned. The Motley Fool recommends Celldex Therapeutics and Seattle Genetics. Try any of our Foolish newsletter services free for 30 days. We Fools may not all hold the same opinions, but we all believe that considering a diverse range of insights makes us better investors. The Motley Fool has a disclosure policy.