Celldex Therapeutics, Inc. Is Feeling Some Pressure Today -- Here's Why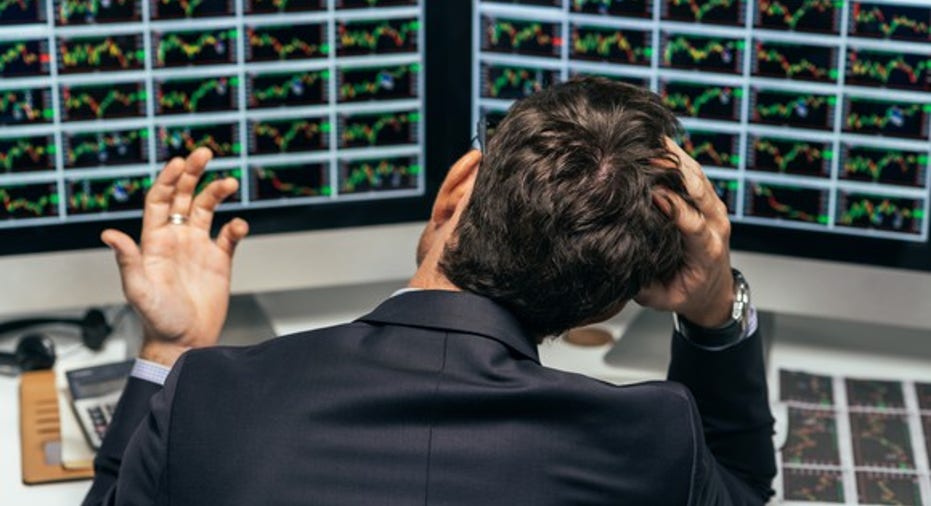 What happened
Shares of Celldex Therapeutics, Inc. (NASDAQ: CLDX)a clinical-stage biotech developing targeted cancer therapies, were down about 10% as of 2:45 p.m. EST on Tuesday despite a lack of significant news. For biotechs without any approved drugs to sell, erratic movements without obvious explanation aren't unusual heading into earnings reports and pipeline progress updates.
So what
After the bell next Tuesday, Celldex's management will treat investors to both, and it promises to be an interesting call. The stock suffered a brutal market thrashing early last year when its former lead candidate failed a pivotal trial, but it has one of the more active clinical-stage pipelines in the industry.
Image source: Getty Images.
Late last year the company announced a moderate success with glembatumumab vedotin, or glemba, in a mid-stage study with advanced melanoma patients. The results were positive enough to encourage the company to begin a combination study with glemba and varlilumab, another Celldex candidate that stimulates the immune system to attack tumors. It also voiced its intention to study glemba in combination with a checkpoint inhibitor, most likely Opdivo fromBristol-Myers Squibb, or Tecentriq fromRoche. The company is already running trials with varlilumab in combination with both high profile cancer therapies.
Now what
Investors will want to keep their ears open to see which, if any of the intended combination studies it actually began. The most highly anticipated piece of news next week, though, concerns a pivotal trial with glemba as a monotherapy.
It's been over a year since the company began enrollment in a study of advanced breast cancer patients with an extremely aggressive, and difficult-to-treat form of the disease. Investigators began enrolling women with triple negative tumors that overexpress glemba's target protein on their surface. Apparently, these patients are in high demand, and the company has had to expand enrollment to far more locations than originally intended.
Glemba already provided a highly significant survival benefit compared to standard chemotherapy in a smaller group of similar patients. Similar success in the ongoing registrational study would probably lead to the biotech's first drug approvaland explosive gains for the stock.
10 stocks we like better than Celldex TherapeuticsWhen investing geniuses David and Tom Gardner have a stock tip, it can pay to listen. After all, the newsletter they have run for over a decade, Motley Fool Stock Advisor, has tripled the market.*
David and Tom just revealed what they believe are the 10 best stocks for investors to buy right now... and Celldex Therapeutics wasn't one of them! That's right -- they think these 10 stocks are even better buys.
Click here to learn about these picks!
*Stock Advisor returns as of February 6, 2017
Cory Renauer has no position in any stocks mentioned. The Motley Fool recommends Celldex Therapeutics. The Motley Fool has a disclosure policy.