Celldex Therapeutics, Inc. Ends Q4 With Plenty of Cash and Several Key Studies Progressing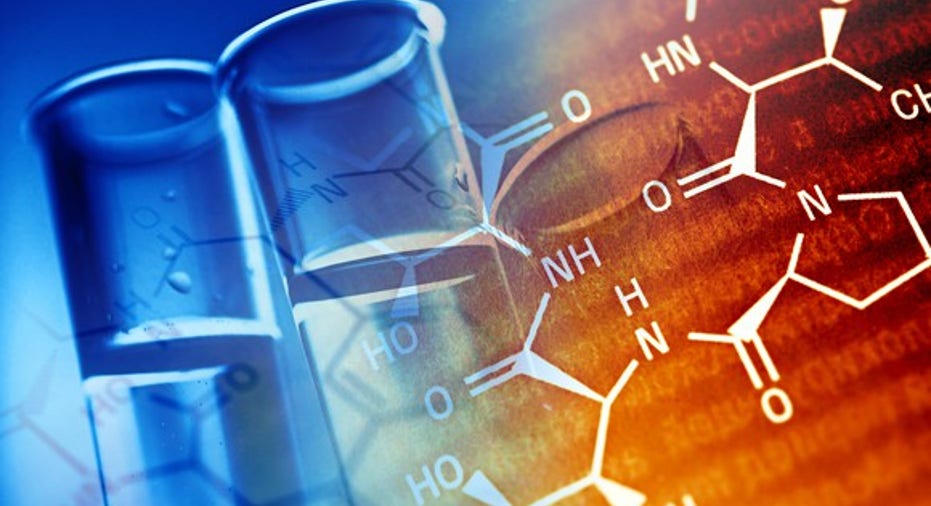 It's been an up-and-down ride for Celldex Therapeutics (NASDAQ: CLDX) shareholders since the biotech reported the late-stage failure for Rintega. Celldex refocused on the rest of its pipeline after the major disappointment early last year.
The company announced its fourth-quarter and full-year 2016 results after the market closed on Tuesday. Here are the highlights.
Image source: Getty Images.
Celldex Therapeutics results: The raw numbers
Data source: Celldex Therapeutics.
What happened with Celldex this quarter?
Celldex posted slightly higher revenue in the fourth quarter than in the prior year. This increase was due primarily to itsclinical trial collaboration with Bristol-Myers Squibb (NYSE: BMY) and an increase in grant revenue.
The company's operating expenses rose from $35.2 million in the prior-year period to $36.7 million in the fourth quarter of 2016. Celldex's acquisition of Kolltan Pharmaceuticals in November was a major factor behind these higher costs.
The most important financial figure Celldex reported was its cash position. At the end of 2016, the biotech had cash, cash equivalents, and marketable securities totaling $189.8 million.
Other major achievements in the fourth quarter included:
Completion of the aforementioned acquisition of Kolltan.
Continued enrollment in the phase 2b METRIC study of glembatumumab vedotin (glemba) in patients with metastatic triple-negative breast cancers that overexpress the gpNMB gene.
Adding a third arm to the phase 2 study of glemba in combination with a checkpoint inhibitor (either Bristol-Myers Squibb's Opdivo or Merck's Keytruda) targeting treatment of metastatic melanoma.
Continued enrollment in the phase 2 study of varlilumab and Opdivo in treating multiple types of cancer.
Continued enrollment in a phase 1 dose-escalation study of CDX-0158in patients with advanced refractory gastrointestinal stromal tumors and other KIT gene-positive tumors.
Continued enrollment in a phase 1 study of CDX-014 in treating advanced renal-cell carcinoma.
What management had to say
Celldex Therapeutics CEO Anthony Marucci focused on where his company is headed: "Celldex made important progress across our pipeline in the fourth quarter, including successfully completing the integration of Kolltan Pharmaceuticals and its novel RTK antibody programs into our organization and driving a considerable uptick in enrollment in our ongoing study of glembatumumab vedotin in triple negative breast cancer."
He added, "As we look to 2017, we have prioritized completing the glemba studies in breast cancer and checkpoint-refractory metastatic melanoma, the phase 2 collaborative study of varlilumab with [Bristol-Myers Squibb's] Opdivo and our phase 1 studies of both CDX-0158 and CDX-014. Data from a number of these programs are expected to be available over the next six to 12 months."
Looking forward
The primary things to watch with Celldex in the months ahead are the clinical studies for glemba andvarlilumab. Celldex should have several announcements this year.
Results from the early-stage study ofvarlilumab and Opdivo will be presented in mid-2017. Data fromthe glemba/varlilumab combo arm of the phase 2 METRIC study should read out this fall. Results from the early-stage study of CDX-0158 are expected by the end of the year.
For now, Celldex appears to be in good shape to fund its clinical programs for the next couple of years. However, the company hinted again that additional stock could be sold through its agreement with Cantor Fitzgerald. It's possible that further share dilution could be in Celldex's future.
10 stocks we like better than Celldex TherapeuticsWhen investing geniuses David and Tom Gardner have a stock tip, it can pay to listen. After all, the newsletter they have run for over a decade, Motley Fool Stock Advisor, has tripled the market.*
David and Tom just revealed what they believe are the 10 best stocks for investors to buy right now... and Celldex Therapeutics wasn't one of them! That's right -- they think these 10 stocks are even better buys.
Click here to learn about these picks!
*Stock Advisor returns as of February 6, 2017
Keith Speights has no position in any stocks mentioned. The Motley Fool recommends Celldex Therapeutics. The Motley Fool has a disclosure policy.