Celgene Is Building an Autoimmune Empire -- and No One Is Talking About It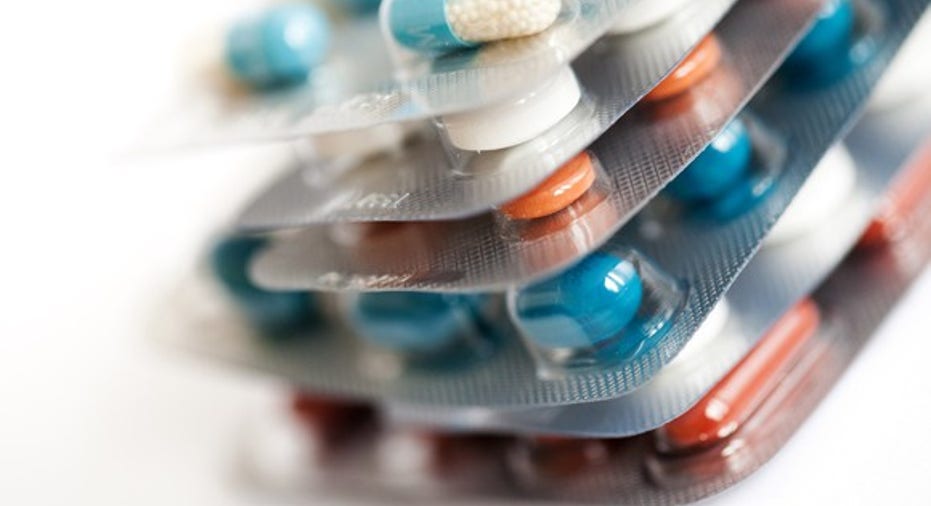 Image source:PublicDomainPictures.net.
When it comes toCelgene(NASDAQ: CELG), investors' focus has revolved around its megablockbuster Revlimid franchise -- and for good reason. Revlimid, an oral treatment for blood cancer indicated for use in first- and second-line multiple myeloma, brought in $5.8 billion in revenue and accounted for 63% of Celgene's total sales in 2015. For most surface-level investors, the story of Celgene ends there. However, those who are willing to take a look under the hood might be surprised to discover that Celgene has been quietly building up an autoimmune empire.
Otezla
Celgene's first approved drug in the autoimmune space, Otezla, has been a smashing success thus far. With second-quarter 2016 sales of Otezla up 170% year over year to $242 million, Otezla is well on its way to becoming Celgene's fourth blockbuster drug. Otezla, approved in 2014 for psoriasis, is an oral small-molecule inhibitor of phosphodiesterase 4 (PDE4). Psoriasis is a chronic autoimmune inflammatory disease of the skin caused by an uncontrolled immune-system response. Otezla works by blocking the activity of an enzyme inside the body called PDE4, which is found inside the inflammatory cells in the body and is thought to affect the process of inflammation. By blocking this enzyme's activity, Otezla is thought to help reduce the inflammation of psoriasis. Management has guided toward $1.5 billion to $2 billion in sales of Otezla by 2017. In order to reach this mark, Celgene is accelerating its global expansion and launch of Otezla in major European markets and Japan.
Ozanimod
In 2015, Celgene paid $7.2 billion to acquire a company called Receptos in order to get its hands on Receptos' leading drug candidate, ozanimod.. Ozanimod is an oral S1P1 receptor antagonist currently being studied in a host of autoimmune diseases. Ozanimod's phase 3 pivotal multiple sclerosis trial is already fully enrolled, and its phase 3 pivotal for ulcerative colitis is currently enrolling patients globally. Management has guided toward peak sales estimates for ozanimod between $4 billion and $6 billion, which could make the price Celgene paid for Receptos a steal.
GED-0301 (mongersen)
In 2014, Celgene paid $710 million to Nogra Pharma, a privately held pharmaceutical company based in Ireland, in order to license and develop mongersen (better known as GED-0301). GED-0301 is an oral antisense therapy designed to target the messenger RNA for a protein called Smad7, which is overexpressed in patients with Crohn's disease. Abnormally high levels of this protein interfere with anti-inflammatory pathways in the gut. By reducing the production of Smad7, GED-0301 should reduce overall inflammation. GED-0301 is currently in phase 3 trials for the treatment of moderate to severe Crohn's disease. Based on data from mongersen's phase 2 trial, mongersen could have the potential to become the standard of care for Crohn's. In the 40 mg and 150 mg arms of mongersen's phase 2 trial, 55% and 65% of patients, respectively, entered remission for Crohn's disease. Compared with the current standards of care, injectable Remicade (33% remission) and Humira (36% remission), oral GED-0301 could clearly be a groundbreaking new drug in the treatment of Crohn's disease. If it's approved, analysts believe GED-0301 could reach $3 billion-plus in peak worldwide sales.
While Revlimid continues to make up the majority of Celgene's revenue base, Celgene has made the smart choice to diversify its revenue streams. In autoimmune indications specifically, Celgene has been growing its sales and potential shots-on-goal at a rapid clip. As Otezla sales continue to move skyward, I wouldn't be surprised to find Celgene's autoimmune franchise becoming the buzzworthy subject among Celgene investors.
A secret billion-dollar stock opportunity The world's biggest tech company forgot to show you something, but a few Wall Street analysts and the Fool didn't miss a beat: There's a small company that's powering their brand-new gadgets and the coming revolution in technology. And we think its stock price has nearly unlimited room to run for early in-the-know investors! To be one of them, just click here.
David Lianghas no position in any stocks mentioned. The Motley Fool owns shares of and recommends Celgene. The Motley Fool has the following options: short October 2016 $95 puts on Celgene. Try any of our Foolish newsletter services free for 30 days. We Fools may not all hold the same opinions, but we all believe that considering a diverse range of insights makes us better investors. The Motley Fool has a disclosure policy.