Celgene Corporation Earnings: Trading Price for Volume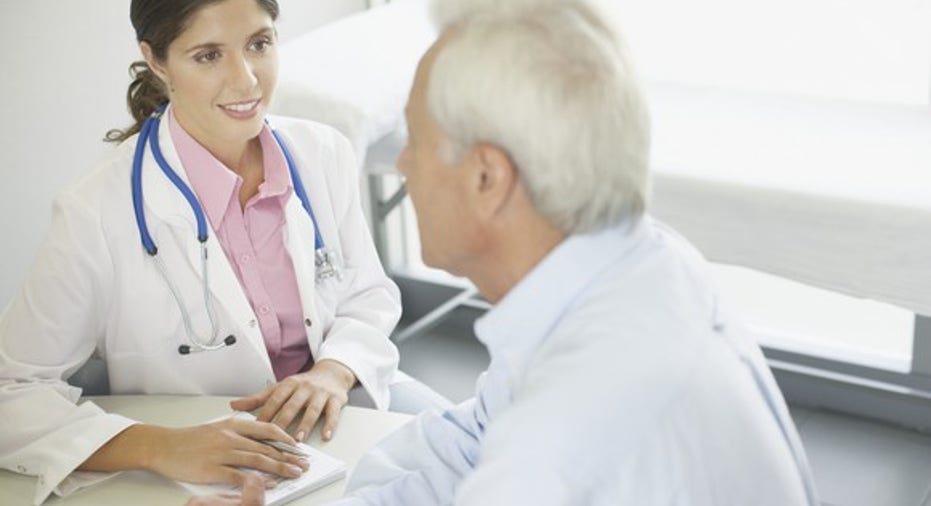 Celgene (NASDAQ: CELG) reported strong first-quarter results on Thursday but with one minor issue.
Celgene results: The raw numbers
| Metric | Q1 2017 | Q1 2016 | Year-Over-Year Change |
| --- | --- | --- | --- |
| Revenue | $2.96 billion | $2.51 billion | 17.8% |
| Income from operations | $1.11 billion | $1.00 billion | 10.9% |
| Earnings per share | $1.16 | $0.99 | 17.2% |
Data source: Celgene.
What happened with Celgene this quarter?
Sales of top-selling Revlimid grew 20% year over year as doctors continue to increase the use of the drug and patients stay on it longer.
Pomalyst sales increased 33% year over year with international sales growth of 44% outpacing U.S. growth of 26%.
Sales of Abraxane, which have been relatively stalled for awhile, rose 5% year over year with all of the growth coming from outside the U.S.
The one issue came from Otezla, which produced sales growth of 24% year over year. While that sounds pretty good, U.S. sales increased just 14% year over year, which was a slowdown compared to its previous growth rate. Management blamed the slower growth on a couple of issues with the main issue being lower prices offered to some insurers. In exchange for those discounts, the insurers agreed to broaden access to Otezla -- allowing doctors to prescribe it earlier in the disease progression -- so Celgene thinks it can make up for the lower price with volume in the coming quarters.
Image source: Getty Images.
What management had to say
Terrie Curran, president of global inflammation and immunology, gave some more details on the Otezla situation, saying, "The strategic reason that we did this was that it's really important for Otezla patients to have access without having to have that step through a biologic. So it's going to have a very positive effect for our market share, particularly toward the second half of the year." Curran noted that more than 40% of new patients are going on Otezla and sales at the end of the quarter and into the second quarter have rebounded, keeping Celgene on track to meet its 2017 guidance.
Celgene CEO Mark Alles noted that the company has 19 phase 3 trials reading out this year and next year, putting the company in a good spot for future growth, "Key to our momentum is a multiyear strategy to aggressively deploy capital, to acquire new molecules from the best emerging scientific and technological platforms linked to our core areas of expertise. These investments, combined with exceptional execution, bring us to a significant and meaningful inflection point with our late stage pipeline programs."
Looking forward
Management increased its adjusted earnings guidance up by $0.05 per share on each side of the range to $7.15 to $7.30 per share thanks to improvements in operating margins.
Beyond the financials, investors can look forward to some of those 19 phase 3 trials reading out this year, including a second phase 3 trial for ozanimod in relapsing multiple sclerosis before the end of the second quarter -- the first phase 3 trial in that indication was already successful -- as well as two phase 3 trials named Relevance and Augment that could expand the use of Revlimid into additional indications.
On the Food and Drug Administration approval front, Celgene expects a decision on Idhifa for acute myeloid leukemia in the second half of the year and the approval of Pomalyst in combination with Johnson & Johnson's Darzalex for relapsed refractory myeloma by June of this year, which should drive future growth of Pomalyst sales.
10 stocks we like better than CelgeneWhen investing geniuses David and Tom Gardner have a stock tip, it can pay to listen. After all, the newsletter they have run for over a decade, Motley Fool Stock Advisor, has tripled the market.*
David and Tom just revealed what they believe are the 10 best stocks for investors to buy right now... and Celgene wasn't one of them! That's right -- they think these 10 stocks are even better buys.
Click here to learn about these picks!
*Stock Advisor returns as of April 3, 2017
Brian Orelli has no position in any stocks mentioned. The Motley Fool owns shares of and recommends Celgene and Johnson & Johnson. The Motley Fool has a disclosure policy.