CBS, Turner Extend March Madness Broadcast Deal for $8.8B Through 2032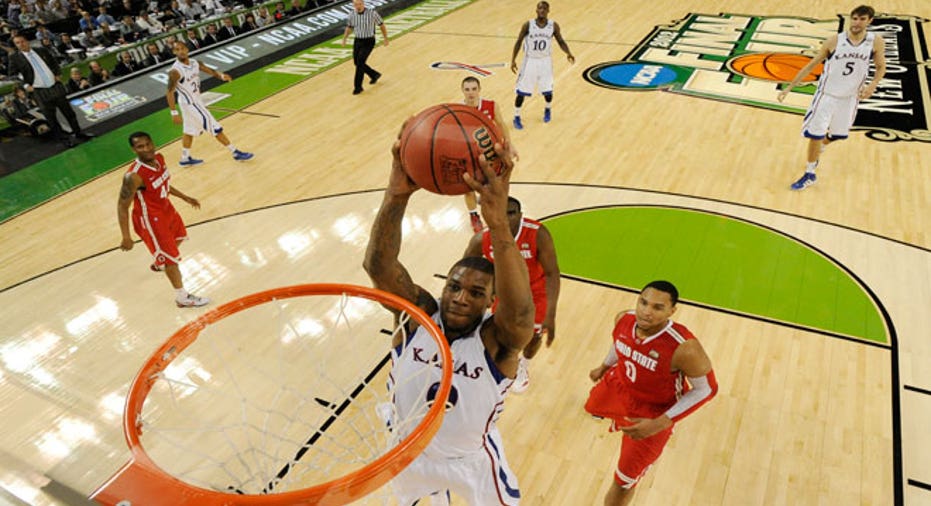 CBS and Turner Broadcasting have signed an $8.8 billion, eight-year extension of their agreement to broadcast the NCAA's Division 1 Men's Basketball Championship, according to an announcement by the league on Tuesday.
The deal represents a 43 percent increase per year in fees for the tournament rights from their current $10.8 billion, 14-year agreement signed in 2010.
CBS and Turner, which is a division of Time Warner Inc, are locking in the rights to the NCAAtournament at a time when the cost of broadcasting sports is sky rocketing. Major league sports are one of the few events that viewers watch on television live.
Sports rights are expected to hit $20.6 billion in 2019, up from $14.6 billion in 2014, according to PricewaterhouseCoopers.
"There are very few premium sports properties that are available that can deliver for advertisers and for consumers," said David Levy, president of Turner.
Both companies said they expect the deal to be profitable.
"This particular deal that we are on year six of has exceeded all of our expectations in terms of ratings, revenue and digital and social media extension," he said.
The NCAA championship held last month was the most watched tournament in 22 years, averaging 11.3 million viewers, up eight percent from last year, according to Nielsen.
"This event takes over America for two and a half weeks unlike any other event in the world," said Sean McManus, chair of CBS Sports. "CBS will make a profit on it every single year."
Under the agreement, all opening, first and second round games will continue to air across TBS, CBS, TNT and truTV with Turner and CBS splitting coverage of the regional semi-finals and regional finals each year. Live coverage of the Final Four national semi finals and national championships will continue to alternate between CBS and Turner each year.
(Reporting By Jessica Toonkel; editing by Anna Driver, Bernard Orr)