CBS appoints John Dickerson as Rose's replacement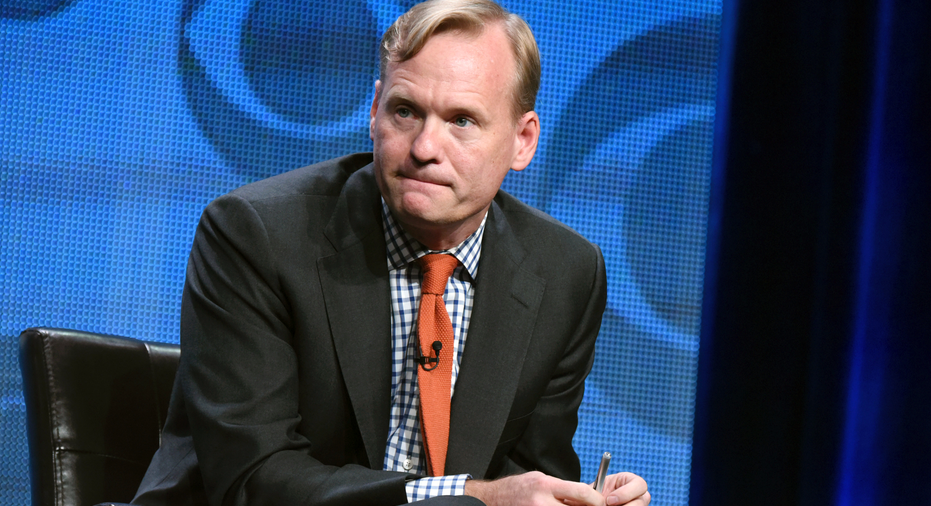 CBS "Face the Nation" host John Dickerson is leaving Washington to take over as the third host of the "CBS This Morning," pairing with Gayle King and Norah O'Donnell as the replacement for the fired Charlie Rose.
It's a return to the general news roots for Dickerson, a former Time magazine correspondent, but opens a new job on CBS' Sunday lineup. Dickerson starts at "CBS This Morning" on Wednesday.
"I feel like it's the kind of program that fits in with the journalism I've been doing all my life," Dickerson said on Tuesday.
Unlike ABC's George Stephanopoulos, who continues to host ABC's "This Week" on Sunday along with "Good Morning America" during the week, Dickerson said keeping both jobs wasn't an option. The preparation for the morning show would take up too much time.
"There's just no way I'd be able to do both," Dickerson said.
The move illustrates the importance of morning programs to network news divisions, where they are the most reliable profit centers. CBS is third behind NBC's "Today" and "Good Morning America" in viewership but has made steady progress in ratings and reputation since it was launched with Rose, O'Donnell and King six years ago.
CBS News President David Rhodes said that he hoped Dickerson's appointment "underscores to the audience that we're the serious choice in the morning."
Rose was fired in late November following allegations of sexual misconduct. Dickerson is one of a handful of personalities that CBS has been trying out as substitute hosts since Rose's exit.
The appointment comes a week after NBC's announcement that Hoda Kotb has replaced Matt Lauer on the competing "Today" show — another job that opened because of a firing due to sexual misconduct charges. That move has paid dividends for NBC, which has passed "Good Morning America" in the ratings since Kotb began filling in for Lauer the day his firing was announced.
Similarly, Rhodes said CBS has been able to keep its morning momentum despite the sudden loss of Rose.
He said that he'll be in Washington later this week to begin the process of finding Dickerson's replacement there. Dickerson is relocating to New York for his new job.