CBOE Holdings, Inc. Earnings Boosted By SPX and VIX Trades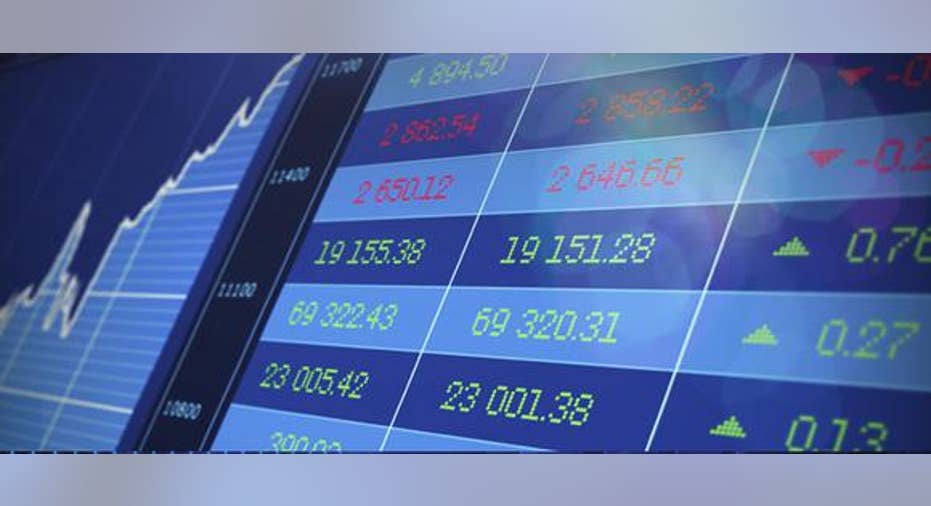 Image source: CBOE Holdings.
CBOE Holdingsreported first-quarter results on April 29. The holding company for the Chicago Board Options Exchange benefited from greater usage of its high-margin proprietary products.
CBOE Holdings results: The raw numbers
| | Q1 2016 | Q1 2015 | Growth (YOY) |
| --- | --- | --- | --- |
| Operating Revenue | $162.3 million | $142.8 million | 14% |
| Operating Income | $79.5 million | $69.5 million | 14% |
| Earnings Per Share | $0.60 | $0.50 | 20% |
Data source: CBOE Holdings Q1 2016 earnings press release.
What happened with CBOE Holdings this quarter?Operating revenue rose 14% to $162 million, as average revenue per contract (RPC) increased 19% year over year to $0.405 while total trading volume rose less than 1% to 291 million contracts (4.77 million per trading day). A shift in the mix of products traded toward higher RPC index options and futures contracts was the primary reason for the increase in RPC during the quarter.
"Our first-quarter results reflect the strong contribution and utility of our proprietary products," said CEO Edward Tilly. "S&P 500 Index (SPX) options, Russell 2000 Index (RUT) options and CBOE Volatility Index (VIX) futures and options posted a 28% rise in trading volume, significantly outpacing the 3% increase reported for multiply listed options traded industrywide."
Total operating expenses increased 13% to $82.8 million. Core operating expenses -- which exclude volume-based expenses, depreciation and amortization, accelerated stock-based compensation expense, and unusual or one-time expenses -- were $50.9 million, up 6% compared with the year-ago quarter, mostly due to higher service fees and compensation costs. And volume-based expenses, which include royalty fees and order-routing fees, increased 29% to $19.2 million, due to higher trading volume in licensed index and futures products.
All told, operating income grew 14% $79.5 million. Net income to common stockholders (which benefited from higher investment income compared to Q1 2015) rose 17% to $49.2 million. And earnings per share, boosted by share buybacks, jumped 20% to $0.60.
Looking forwardCBOE reiterated its forecast for full-year 2016 core operating expenses of$211 millionto$215 million and capital expenditures of$47 millionto$49 million.
"Our first-quarter results represent a strong start to 2016, reporting record first-quarter diluted EPS and year-over-year gains in revenues and operating margin," said CFO Alan Dean. "We plan to continue to be disciplined in managing expenses while making prudent investments to strengthen and grow our business for the long term, with a steadfast focus on enhancing shareholder value."
The article CBOE Holdings, Inc. Earnings Boosted By SPX and VIX Trades originally appeared on Fool.com.
Joe Tenebruso has no position in any stocks mentioned. The Motley Fool recommends CBOE Holdings. Try any of our Foolish newsletter services free for 30 days. We Fools may not all hold the same opinions, but we all believe that considering a diverse range of insights makes us better investors. The Motley Fool has a disclosure policy.
Copyright 1995 - 2016 The Motley Fool, LLC. All rights reserved. The Motley Fool has a disclosure policy.