Cathay Pacific Airways loss doubles on intense competition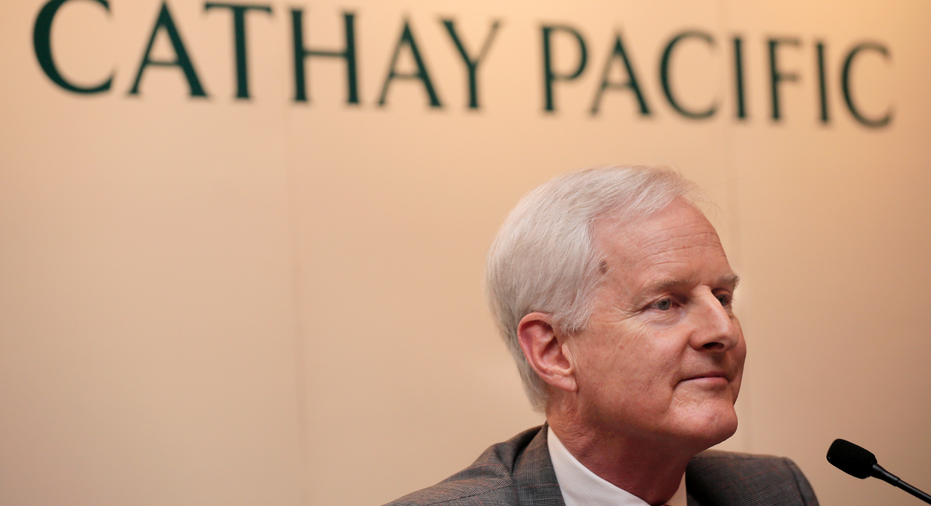 Cathay Pacific's losses more than doubled last year because of rising fuel costs and relentless competition, the Hong Kong airline said Wednesday.
The airline posted a 1.26 billion Hong Kong dollar ($160 million) loss for 2017, compared with a HK$575 million loss the year before.
Revenue rose 5 percent.
"Fundamental structural changes within the airline industry continued to create a challenging operating environment for our airline businesses," Chairman John Slosar said.
Cathay Pacific Airways Ltd., Hong Kong's biggest airline, also operates regional carrier Cathay Dragon.
The company has been under pressure from rivals including budget airlines around Asia and state-owned mainland Chinese carriers, which have been flooding key routes with passenger seats and driving down prices.
Cathay's fuel bill rose 11.3 percent even after taking into account fuel hedging contracts used to minimize price swings. Jet fuel is the company's single-biggest expense, accounting for nearly a third of total operating costs.
Congestion at Hong Kong's airport and from air traffic control constraints in mainland China, where the military's tight control of much of the airspace results in aviation bottlenecks, also added to costs.
One-off charges included a 57 million euro ($71 million) fine levied by the European Commission in a years-long case involving 10 other air cargo carriers accused of colluding to fix fuel and security surcharges.
Last year, Cathay embarked on a sweeping corporate overhaul that included dismissing nearly 600 staff at its headquarters, in its biggest round of layoffs in two decades. Redundancy costs added HK$224 million ($28.6 million) to staff expenses. But Slosar said there were signs the revamp was paying off, with losses in the second half of the year smaller than in each of the preceding two years.
Cathay's cargo business helped offset some of the pain, with revenue up 19 percent on robust demand, the company said.